Jun 2
2020
Back to School or the Dining Room Table? How Schools Can Prepare for Back to School
By Ellen Paxton, Chief Learning Officer, Professional Learning Board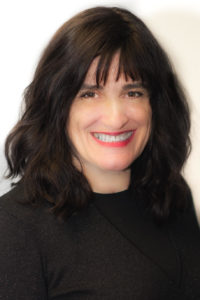 Like everything else post-COVID-19, schools are going to look different this fall. As teachers, we are grappling with that fact and trying to determine exactly how we will help our students come September. Will in-person classroom instruction resume? If so, will wide spaces between desks suffice, or will districts rely on staggered schedules to keep COVID at bay? Will cafeterias and playgrounds remain closed, and what could take their place?
While the future remains uncertain, we can count on one thing: distance learning will remain a part of the plan. Fortunately, this time around, educators have time and experience on their side. Following a tough transition period for most schools, Summer break provides the perfect opportunity to evaluate, invest in, and enhance school-wide PD and distance learning programs.
Educators can use this time to heighten their professional development by taking an online course that helps them transfer their skills from the classroom to a virtual classroom setting. As leaders in teacher training, Professional Learning Board responded to the stay-at-home orders by providing a free, five-hour course, giving teachers the tools they need to succeed in a virtual classroom.
In districts across the country, several common problems have slowed, even prevented, consistent learning this past semester. The priority needs to focus on these important areas:
Removing barriers to equity in remote learning. Every student and instructor needs access to a device and reliable connectivity at home. Some cities have developed partnerships with foundations and technology companies to provide free high-speed internet access to families, and a congressional measure to make it more widely and consistently available is on the table.
Building a systemic online learning infrastructure. The time has come for districts to invest in school-based technology, allocating budgets toward enhancing technical resources that may include equipment, training, and support staff. And reliability is key.
Planning for flexible learning that changes and adapts as needed. Flexibility will help schools navigate and adjust during these uncertain times. We must prepare for the possibility of future school district-wide closures and modified instructional delivery. While it may seem a contradiction, one of the best methods for schools is to provide consistency. Professional Learning Board is conducting school consultations to help principals assess, plan, and develop effective methods and best practices across their schools and districts.
Prioritizing professional development for teachers and administrators. According to Education Week, school closures this spring impacted at least 124,000 schools in the U.S. Only a small percentage of those schools required their educators to learn how to teach online, pre-COVID. Moving classrooms online was uncomfortable for many – especially those who have never taught online or taken a virtual class.
Nearly 20 percent of the educators who took the Professional Learning Board class had never taken a course online, much less taught in an online environment. Districts should ensure that all educators have access to critical learning opportunities that are relevant not only to their subject area but also to online instruction and delivery.
Creating peer support networks. Teachers don't need to recreate the wheel. By relying on colleagues across the country, best practices for online teaching will emerge and help flatten the learning curve.
While we cannot be certain what this next school year will bring, we must create and have templates for equitable, flexible, and supportive online education plans that can be easily implemented for teachers and their students.