Sep 14
2022
How the Cloud Powers Research In Higher Education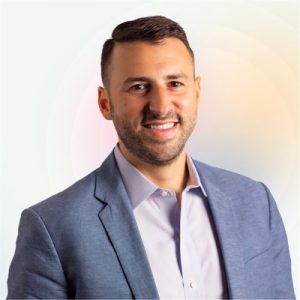 By Randy Shore, VP delivery and support, Kion.
Doing more with less is the mantra of higher education leaders today. Various IT solutions have emerged to help accomplish this lofty goal, but the cloud has proven better than the rest, and with good reason. In fact, the global Cloud Computing in Higher Education market held a value of $2.1 billion in 2020 and is forecasted to reach nearly $8.8 billion by 2027. Additionally, the cloud easily empowers researchers to focus on the thing they do best: research.
From student recruitment and talent management to administration and fundraising, the possibilities are endless for cloud users in higher education. But to fully understand how institutions can best harness the cloud, it's vital to not only study up on the ways the cloud can support your researchers, but the challenges your organization may face during the adoption process as well.
How can the cloud support research in higher education?
Cloud computing removes friction, giving academic researchers the computing power they need, when they need it. For instance, the cloud can help with data analysis and visualization, which, along with other managed services, can save researchers time as they don't need to focus on creating data visualization clusters. In fact, cloud-enabled research has proven to cut down development times and increase application performance and developer productivity by 20%.
Additionally, the cloud can help mightily with an organization's compliance efforts that are required both before and after a research grant is awarded. For instance, every institutional researcher must specify every service and solution that will be employed before receiving a grant. While each university may tailor the offerings, by standardizing around common managed cloud services, security and compliance accreditations can be inherited and re-used to speed up the research grant process
One key thing to keep in mind here is that grants come with strings attached. Think about it—higher education researchers have their hands on a lot of data, including government data in many instances. Much of this requires access control and physical media control, like locking servers behind fences, as well as data security controls. This often leads to additional expenses and processes for universities looking to host in internal data centers and often creates complexities as they can't comply without these measures. With the help of the cloud, the organization holds more individual control over its data. Some of these controls, including access controls, can be inherited for organizations relying on AWS, for instance, thanks to the Shared Responsibility Model.
Challenges higher education faces when adopting the cloud
It can often feel like the wild west when faculty members hold control over the reins. For example, anyone can sign up for the cloud; no prior knowledge is required, nor permission from IT, which could result in potential security issues. That's right—a faculty member can just swipe their payment card and gain access to the cloud, resulting in potential security issues, data leaks, and the possibility of budget overruns. Before your institution begins its cloud journey, make sure to take these common challenges into consideration:
Allocating both centralized and decentralized funding, and enforcing static spend thresholds aligned to grants and projects
Ensuring flexible mechanisms are in place to easily add and remove users to respond to frequent turnover
Managing data retention and classification risk, as well as delegating access control to information
Putting guardrails in place to ensure that provisioned cloud accounts comply with security and budget controls
Providing a simple self-service experience to reduce friction in getting a new cloud account
The good news is that there are tools to help you tame the wild west, as these needs are typically addressed by the rules and policies of cloud governance and the automation and ongoing management of cloud operations.
How can higher education best harness the cloud?
The cloud has immense potential when it comes to assisting higher education institutions with their research programs. But there needs to be an equal amount of respect given to ensuring that there are solutions in place that ensure spending won't go off the rails, leaving institutions on the hook, and data is secure according to relevant  compliance standards like CMMC, NIST, HIPAA, and/or FERPA.
A great start is providing education in the form of collaboration and coordination for researchers to fully realize the benefits of the cloud. Better yet, organizations should look to cloud enablement that provides guardrails to stop overruns in their tracks while ensuring consistent compliance. Think about it—if you don't have controls in place, an easy consumer-like experience, and a researcher that isn't cloud savvy, your organization's data could be one click away from being released to the public.