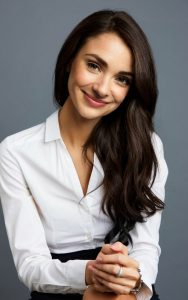 Shannon Flynn is a freelance blogger who covers education technologies, cybersecurity and IoT topics. You can follow Shannon on Muck Rack or Medium to read more of her articles.
Cybersecurity is a top concern for most high-performing organizations regardless of size, location, or industry. The cybersecurity threat landscape is growing rapidly for a few reasons.
Effective cybersecurity awareness training is one critical element of virtually every cybersecurity program. Without this piece of the puzzle, higher education institutions and their faculty and staff cannot adequately protect themselves and their students from cyberattacks.
Continue reading to learn more about cybersecurity in higher education, why prevention is wiser than reaction, and the technologies and resources institutions can use for cybersecurity awareness training.
Why Higher Education Is a Target for Cyberattacks
The world is becoming more digital than ever, adding to the massive amount of data circulating online. Additionally, cybercriminals took advantage of the rapid shift to hybrid learning, targeting members of colleges and universities and the digital tools fostering a successful learning environment.
BEcause of expanded attack surfaces, many institutions are rethinking their cybersecurity strategies. In doing so, they are actively protecting their financial assets and reputations. Ultimately, all colleges and universities aim to maintain a strong cybersecurity posture so faculty, staff, and students can succeed in the academic environment.
Using a Proactive Approach to Cybersecurity in Higher Ed
Some college and university leaders might believe their school is not at risk of experiencing a cybersecurity incident. However, the reality is that higher ed is a prime target.
Cybercriminals attack higher ed schools for several reasons: Extracting private data, leveraging malware, forcing payments using ransomware, or causing network outages to disrupt operations.
As mentioned above, colleges and universities quickly pivoted during the pandemic to build their digital infrastructures, create an open technology environment, and encourage information sharing. Unfortunately, these benefits are double-edged swords because it makes the job of a cybercriminal that much easier.
Because higher education institutions could face an increased risk of experiencing cybersecurity incidents, they must use a proactive approach to cybersecurity instead of a reactive one. One way to be proactive is to implement effective cybersecurity awareness training for all college and university faculty and staff.
3 Benefits of Cybersecurity Awareness Training for Faculty and Staff in Higher Education
There's a strong business case for colleges and universities to train faculty and staff in cybersecurity. Here are three primary benefits this training can offer a higher education institution: