By Daniel McGee, director of technology and library services, Laurel School.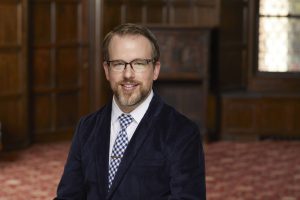 Thus far, 2020 has been a year where the field of educational technology has been permanently altered. This year's Covid-19 pandemic has brought challenges and confusion to daily life, with educational institutions pivoting to a distance learning model nearly overnight.
The impact of this shift has been far reaching, affecting the cadence and delivery of daily instruction, creating a new impetus for teachers to learn and upskill quickly.
The result is a watershed moment for educational technology that will cause ripple effects in education for this and future generations.
For private, independent schools, the conversations, processes, and procedures have been different from those affecting public schools, though the needs of students remain the same. In my role as an independent school technology director, the lessons of the past few months have been a series of dichotomous notions with a time for careful planning, while also being a time of flying by the seat of your pants; and notably, a time where rules are created, but also while basic tenets of educational technology are proving to be helpful guides. I have learned some essential lessons that are helpful now, and I see them as being helpful in perpetuity.
Lesson One: Select Familiar Tools and Technology
The first lesson is focused on the importance of educational technology leaders to select distance learning tools and topics that are familiar to teachers and students. Having a minimum of familiar, established systems for students, teachers, and families to access lowers the barriers to success and allows students to focus on learning what they need to know, not acclimating themselves to a host of new tools. During a pandemic is not an optimal time to introduce new tools if it can be avoided.
If a school has a learning management system (LMS) in place and is actively using it, it is a hard case to introduce a new system. The LMS is the stand-in for the physical classroom; just as physically moving a home or school is a disorienting process that requires acclimation, the virtual classroom environment fostered through the LMS should remain as consistent as possible.
Video meetings have become a staple of the distance learning experience. For schools using a suite of online productivity tools such as Google's G Suite or Microsoft's Office 365, using Meet or Teams lowers the barriers of entry for teachers and students to begin using such tools due to the integrated nature of these video services within the larger platform.
Consistency is key in using any online tool, first in the selection of a single, unified tool for the school to use, and second in its use and deployment. Experts in online learning advise the use of a common template for teachers to craft LMS course pages, and students should have a consistent means to access their virtual classrooms via the chosen video conferencing platform.