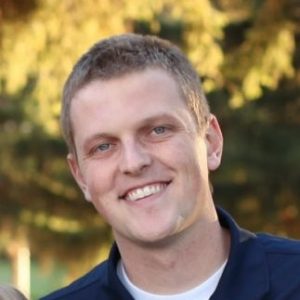 By Caleb Hicks, president, Lambda School.
Higher education is struggling to adapt to the current pandemic in unprecedented ways. Campuses across the country are shut down, students have evacuated their dorms, and instructors are scrambling to move their classrooms completely online.
It's not just about homework and assignments — teachers are trying to engage students while re-imagining the entire classroom experiences in real-time. It begs the questions: What does the classroom of the future really look like? And how can parents, educators, and students best understand and prepare for this new reality?
It starts with the obvious: remove the barrier of physical location with remote learning options. Next is community. Foster student engagement and maintain support systems to ensure digital classrooms are still just as accessible as they are effective.
The classroom of the future will have to meet students where they are, building on basic remote operations with inventive, interactive curriculum and accessible financing options designed so that diverse communities can succeed in this new normal.
The classroom of the future is live, interactive, and entirely online. 
In 2016, nearly a third of all students took an online education course, and in the past two decades, the technology needed to offer full courses online has improved significantly.
Online learning offers flexibility and often complements in-person courses or lectures. For many students, however, remote learning is the only option. It opens up access to students who would otherwise be out of reach. In particular, students who are their family's primary caretaker, those who live far from brick-and-mortar institutions, or those with disabilities are sometimes excluded or discouraged from enrolling in higher education without online options. Remote instruction, by design, brings more students into the fold.
Online instructors, though, have a challenge to meet: creating a learning experience that extends beyond a recorded lecture. To ensure student success long-term, student engagement and community building within a virtual classroom is critical. Impact can be easily lost behind a screen, but if you focus on live and collaborative instruction versus static recordings, students feel empowered and held accountable to play an active role in their experience.
Specifically, maintain smaller group settings, no matter how large the lectures are. Have students start and end days in breakout peer groups, where they can have deeper 1:1 discussions and opportunity for collaboration. One way we've utilized this at Lambda School is by using Zoom's breakout function to seamlessly split students off into virtual small-groups during larger lectures. We also facilitate regional student meet-ups in person as well as peer-to-peer communication via Slack to maintain a sense of student body unity.