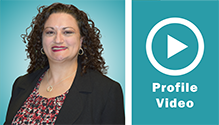 Responses from Michelle Reed, online video strategist, Cuyahoga Community College (Tri-C) in Cleveland Ohio.
How are school districts and colleges and universities responding to COVID-19?
At Cuyahoga Community College (Tri-C) in Cleveland Ohio, the Online Learning and Academic Technology (OLAT) team has been engineering their online learning environment for over 4 years now to move the college to a more mobile friendly and seamless way to offer online classes to students. With the college's decision to switch to all online learning due to COVID-19, the structure was already there. The technology was in place. We did increased manpower for our SmartView help desk level 2 support system.
What technologies are they using to connect with students and even parents in an attempt to minimize the disruption? 
Tri-C is utilizing our currently engineered online learning technologies including Blackboard Learn (LMS), Mediasite (Lecture Capture), Webex (video conferencing), ProctorU (for proctored testing), Respondus (lock down browser), Qwickly (single hub distribution point in the LMS to post announcements, distribute content and create discussion topics)
What have been the results? What works? What only causes more friction?
We have had great success with our currently engineered technologies. We worked with our vendors to increase storage, licenses, users, etc., to accommodate the fact that we more than doubled the amount of classes and users in our online environment.
One area that we have seen as the most challenging is getting technology in faculty and students hands. Tri-C worked with faculty and staff to ensure they were equipped with technology and internet at home to telework. Tri-C teamed up with PCs for People (a nonprofit dedicated to getting computers and affordable internet service into the homes of low-income individuals. www.pcsforpeople.org) to provide computers to students.
Are your IT and service teams able to meet the need in the new era or have you been caught flat footed?
Our support team in ITS and in OLAT did not increase but we were prepared to bring in other areas of the college to help assist at a level two support with our SmartView Blackboard support cases. We have created video repositories to house training videos for the technologies our faculty and students are using.  This allows the support team to send one to three minute videos links that can address their concerns and give them a screencast of the process to follow which results in the increased amount of faculty that can be served.
We created a weekly training schedule that consists of training sessions on the hour, using Webex, to allow faculty the ability to connect in to learn and ask questions which are recorded for on-demand viewing. We have created an extensive online document that includes information faculty and students need, located all in one location.  We have also extended the hours that level 2 and level 3 support are available to meet the needs of faculty and students that are jumping into the use of the online tools that were mostly using the face-to-face modality.