By Michael Pitts, president, IVM, Inc.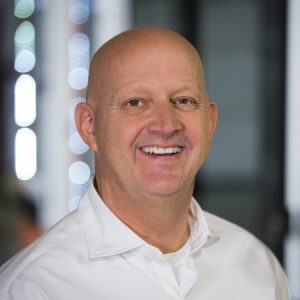 Even before the COVID-19 pandemic forced many higher education institutions into a virtual learning setting, many campus IT managers were already working at maximum capacity. Whether it was setting up new computers for teachers using equipment to facilitate lessons, distributing and servicing laptops purchased by students through the university, or fixing minor repairs, delays in getting essential technology into the hands of faculty and students caused frustration and reduced productivity on campuses across the country.
And now, as universities think through virtual course offerings and assess what the future of in-person education looks like, getting students back to campus safely while reducing unnecessary IT tasks and costs should be a key priority.
University IT departments need a seamless and contact-free distribution system to ensure faculty, staff, and students have access to technology when they need it. Automating technology distribution and IT support through smart lockers and kiosks is one solution that can provide flexible, contactless IT support as staff and students return to campus:
Revamping break/fix support
Today's campus community relies on technology for both the instructor's facilitation of lessons and a student's completion of a course. A laptop waiting for repair can upend course progress and fall into a backlog of requests for IT staff. Automated smart lockers can facilitate frictionless break/fix support on campus by allowing 24/7 secure drop-off and pick-up times for device repair. Students and staff can video chat with an IT team member through a kiosk and receive face-to-face IT help without being person-to-person. Campus IT staff can remote into a device to make the necessary repairs, so students and staff quickly move on with their days.
If an issue is more complex and requires additional repairs, a user can place their device into a smart locker for the IT team to pick up for servicing. The technology also allows quick configuration of loaner devices, so a user who needs a device for temporary use can continue on with their studies until IT has repaired the original laptop.
Streamlining device distribution
Automating the IT support process allows IT staff to work more efficiently and better monitor the cost and use of IT help desk support. Smart lockers and kiosks provide valuable back-end data that guide IT departments in their inventory management. Device usage is automatically tracked and notifies IT when a laptop is taken or returned, allowing school administrators to gain an instant picture of IT support utilization.
Smart lockers also eliminate most administrative steps needed for device distribution. They allow campus IT staff who previously travelled across campus to deliver devices the ability to set up laptops in advance and have one team member drop them off to a designated locker. This helps save time on scheduling and delivering so IT can focus on more pressing projects.
For example, the University of Indianapolis recently piloted a program to distribute laptops to teachers automatically through smart lockers. The year-long program allowed the university to reduce the IT team's time spent on scheduling, delivering and setting up laptops needed for teachers facilitating instruction by approximately 45 hours per week. In addition to saving irreplaceable time for the already busy IT staff, the university realized an overall help desk annual net savings of $20,744.
As university leaders and IT administrators plan for a safe transition back to campus, innovative thinking and new processes to equip a campus community with effective technology support is essential. Automated solutions such as smart lockers and kiosks ensure staff and students can safely educate and learn while having access to the IT support they need in order to be productive.