PowerSchool, a leading provider of K-12 education technology solutions, announces that its award-winning student information system, PowerSchool SIS, has been selected by the Organization for Educational Technology and Curriculum (OETC) to power their member school districts in California, Washington, and Alaska with secure, flexible, and easy-to-use technology that plays a central role in K-12 education.
Following a rigorous competitive bid process, OETC chose PowerSchool SIS as a recommended option for members, which they can begin implementing now.
OETC Consortium is made up of more than 1,100 educational institutions across three western states. They expertly negotiate contracts on behalf of their members and make purchasing technology convenient, legal, accessible, and affordable for educational institutions. OETC's selection makes it easier for their members to adopt PowerSchool's reliable technology without the need to establish a competitive bid process.
"We're delighted to be able to offer a competitively-bid PowerSchool contract to our more than 1,100 member districts, who can now experience award-winning unified solutions with a leading provider of K-12 education technology," said Thomas Richards, executive director of OETC. "Although an SIS has been an important part of the educational marketplace for years now, more and more schools are discovering how to use that data to help students. By gaining real-time insight and pinpointing areas of weakness, schools can see enormous gains in attendance and performance."
With PowerSchool's industry-leading SIS at the heart of the educational ecosystem, administrators have access to all the tools they need to make sure their district or board runs smoothly. Educators experience simple scheduling, attendance, state reporting, data management, faculty management, enrollment, and more. And they can ensure their data is secure with Microsoft Azure-backed cloud hosting and adherence to the highest security standards. PowerSchool also offers the largest and most active customer community of hundreds and thousands of users for networking, learning, and best practices.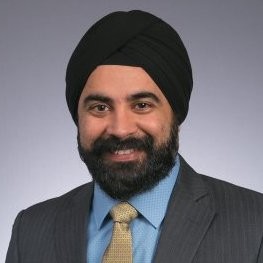 "PowerSchool SIS supports tens of millions of students globally and is the solution OETC members can trust to provide a fully flexible, configurable, and scalable student information system that will serve as the backbone of their education technology, and our team is committed to working with districts through every step to ensure their success at every level," said PowerSchool CEO Hardeep Gulati. "We're proud to work with OETC and look forward to powering their member districts with modern, integrated technology that helps educators and students realize their potential, in their way."