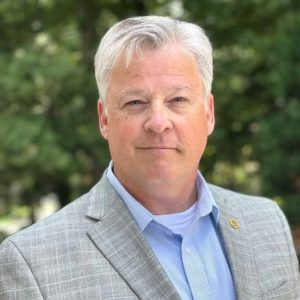 By Bob Turner, CISO for education, Fortinet.  
As if the education system hasn't already dealt with enough difficult change in the past two years as a result of COVID-19, the shift to remote/hybrid school also laid bare the cybersecurity gaps faced by many districts. Bad actors took advantage of already vulnerable systems and struck hard.
Ransomware attacks have been relentless. There were a record-setting 408 publicly disclosed cybersecurity incidents in 2020 in the K-12 sector, across 40 states, according to the State of K-12 Cybersecurity: 2020 Year in Review. Numbers for 2021 are still being finalized, but given what we've seen in terms of ransomware and cyber incidents overall, we expect them to be even higher.
Steps are being taken at the federal level; Joe Biden signed into law late last year the K-12 Cybersecurity Act to provide schools with more resources. But as we move further into 2022, ransomware attacks are still being perpetuated against schools even as districts try to bolster defenses. It can be hard to know where to focus first, so let's examine some of the key things security IT teams should consider this year.
Uncertainty creates opportunities for bad actors
This year will experience the heightened cybersecurity threat level that the last two years saw. The year is still young, but we've seen schools across the country revert back to virtual learning as a result of the Omicron variant. Those types of shifts can too often open up potential opportunities for bad actors to strike, as cybercriminals operate on a "kick 'em while they're down" mindset. And we'll continue to see malicious actors evolve their methods as needed to bypass or fool current cybersecurity efforts and continue their successful attack campaigns.
Circumstances make it clear that the focus for districts and schools must now become transitioning the short-term actions they initially took – both to facilitate virtual learning and combat cyber risk – into longer-term and more strategic cybersecurity approaches.