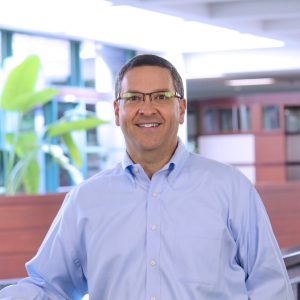 By Paul Shain, president and CEO, Singlewire Software.
Communicating with everyone on campus can be challenging. It might seem easy to send out a mass email or text message for regular updates, but when it comes to sharing critical information during a crisis, neither of these methods on their own is very effective.
Campuses are large and people are spread out. It's difficult to ensure that everyone will receive a message, much less receive at the same time. Most campuses have other communication tools in place, but the more tools a campus needs to manage, the longer it can take to get a message out.
That's why many campuses are turning to mass notification systems to quickly share information and automate safety plans. A complete mass notification system will help a campus enhance its safety and communication by leveraging every available communication channel to deliver a message during an emergency.
Mass notification systems that can connect to mobile devices as well as devices on campus such as desk phones, IP speakers, desktop computer and digital signage can be much more effective in getting information in front of people than relying on text messages or emails alone. That's because this approach can leverage intrusive audio in addition to text and visual cue like blinking lights. This helps interrupt ongoing activities to grab people's attention and alert them to what is happening. It also helps reach areas of campus that might have poor cell phone reception or classrooms where cell phones may be put away or on silent. This makes messages more immediate and emphasizes the urgency of the situation.
Campuses can also take advantage of consistent messaging going out across all channels by building and recording notifications in advance. On large campuses this can be especially helpful as social media and word of mouth rumors can sometimes outpace the flow of information from official sources. Creating one source of truth give people on campus a reliable place to turn to for information during a crisis.
The other area campuses can benefit is in automation. Safety plans are multifaceted processes that involve different people performing various tasks to achieve a successful outcome. But even well thought out plans can be overly complicated leading to steps being missed which can put people at risk. With the proper configuration, a single button push on a panic button, mobile app, or mouse can launch notifications to all the devices on campus.
Notifications can also be automated by connecting to different Internet of Things devices. AED cabinets, water sensors, gunshot detectors and motion sensors on security cameras can all be configured to trigger notifications when activated. This ability extends into monitoring systems as well like the National Weather Service to receive automatic alerts when severe weather approaches, early earthquake warning systems, and even phone systems to know when 911 has been dialed from a campus phone.