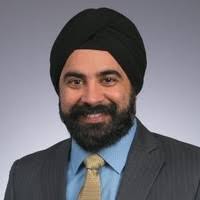 PowerSchool announces that its CEO, Hardeep Gulati, has been appointed to serve a two-year term on the University of California, Davis School of Education Board of Advisors, offering strategic guidance to drive the goals of the school.  
The School of Education's Board of Advisors supports the implementation of the school's vision through strategic planning and guidance, philanthropic leadership, and alumni engagement.
"We are so pleased to welcome Hardeep Gulati to our Board of Advisors," said Lauren Lindstrom, dean of the UC Davis School of Education. "He brings a passion for educational equity and a wealth of knowledge about the ways that technology can enhance teaching and learning opportunities for all students." 
The mission of the UC Davis School of Education is to confront and eliminate inequities among people and communities through the generation of impactful knowledge and the promise of education. Since its founding in 2002, the School of Education has established itself among the nation's top education schools, renowned across the state and country for leadership in advancing educational opportunity and attainment. School of Education faculty prepare exceptional K–12 teachers and education leaders, and conduct pioneering research that informs national policy and practice.
As the CEO of PowerSchool, Hardeep Gulati leads a company of educators and technology specialists committed to harnessing the power of technology to empower educators and unlock student potential. Under his leadership, PowerSchool has introduced award-winning, unified solutions and made a lasting impact on the future of K-12 education.
Gulati has been recognized by EdTech Digest as Education Technology CEO of the Year and one of the Top 100 Influencers in EdTech. Most recently, he was named a Top 25 Education Software CEO by the Software Report. Gulati received his MBA from the University of Pennsylvania's Wharton School. 
"At PowerSchool, we believe every student deserves the best opportunities in life and I am proud to serve on the UC Davis School of Education Board of Advisors with those who share a vision of a quality and equitable education for all," Gulati said. "As highly visible ambassadors of UC Davis and the School of Education, Board of Advisors' members expand the school's connections to the community, and I look forward to contributing to the board's efforts to impact education."