By Michael Simpson, chairman and CEO, PAIRIN.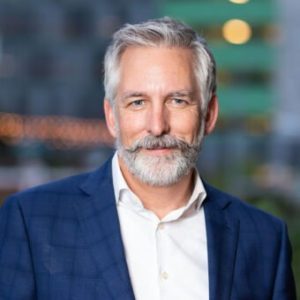 After completing high school in the U.S., most students are encouraged to take the traditional path of attending a four-year university with the intention of earning a degree and preparing themselves for a successful career. In fact, 88 percent of students say their main goal of going to college is to "get a good job" – a goal that has been significantly impacted by the COVID-19 pandemic. There are currently more than 50 million people out of work in the U.S., making the fight for any job right now that much harder.
The population of people looking for new careers is larger than ever, and they need support from education institutions to ensure they are as prepared as possible for the workforce and specific career pursuits. The problem? These jobseekers do not all have the same needs and goals, and therefore, education institutions cannot treat them in a "one size fits all" manner as they have done historically.
There is a systemic shift that needs to take place within our education system so postsecondary institutions can address the needs of these groups of jobseekers more effectively. For example, there are three types of jobseekers, also known as the ABC's of the workforce: people looking for "any job," people looking for a "better job" and people looking for a "career job." Right now, our education institutions are not in a place to meet the urgent needs of our diverse, reskilling workforce.
The ABC's of the workforce
People looking for "any job" want to understand their skills and how they apply to other careers, not just the role they currently serve. Millions of Americans currently find themselves in this category, looking for any job that will pay the bills. However, many people struggle to identify how the innate skills and experience they possess could be transferred to another career, and they need specific support to do so.
To support the unique needs of this category, education institutions and employers need to work together to offer short, COVID-resilient, job-specific training. This training needs to address the particular needs of employers in an industry, and should focus on quickly helping career workers to identify their skills and areas of success that can be applied to other areas of work.
People looking for a "better job," want to make significant advancements in their career or are looking to move to a better fitting job. In postsecondary education, the continuing education and career services departments typically take on a role to help these students and career-oriented workers, but are oftentimes severely underfunded and understaffed. In fact, as the recession deepens across the country, universities are cutting funding to career services, making it harder than ever to service those in the "better job" category.