Jan 29
2020
Smart Campus, Safe Campus
By Randy Lack, safety, security and computer vision manager for the Americas, Dell Technologies.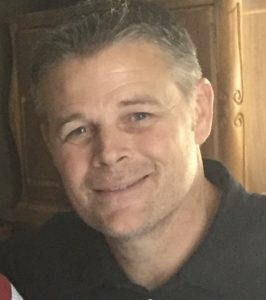 Many colleges and universities are working to take advantage of Internet of Things (IoT) technologies to build "smart campuses" that promise new peace of mind for students and their families and a better overall experience for all who set foot on campus.
Schools are the largest market for video security systems in the U.S., with an estimated $450 million spent in 2018. Adoption will continue to increase as IoT-enabled security solutions come onto the scene—empowering colleges and universities to do more than monitor security cameras and investigate after-event footage.
New kinds of devices and powerful analytics, including artificial intelligence (AI) and machine learning, are transforming cameras and sensors from passive data collectors into intelligent observers with the ability to recognize and alert security to potential problems, provide real-time insight during unfolding events, and help identify patterns to proactively deter and prevent problems.
Smart IP cameras with "computer vision" can learn over time to recognize patterns and behaviors in order to zero in on suspicious activity and better predict the likelihood of events. These cameras, combined with sensors that can detect sound, temperature, vibration, chemicals and more, form a system that can alert security to potential problems by relying on insights delivered from analytics-driven interconnected IoT devices.
As a result, security teams can help improve response, share critical information with first responders, make better use of available resources, and help prevent situations from escalating or in some cases, help prevent them from occurring in the first place.
The following are just some of the innovative secure-campus applications being deployed today:
Real-time integrated dispatch solutions that enable live video streams and location mapping to be shared with community police, fire, and other first responders, for faster, more coordinated response
Sensor, floorplan and GPS data that combine with incident monitoring, push notifications, and the ability to pinpoint the location of anyone with a cell phone. This allows first responders to isolate events to send in the right kind of help to where it's needed more quickly.
The open visibility of 24/7 IoT technologies such as security cameras across campus serve as a deterrent, helping to prevent theft, assault and vandalism
Compact, solar-powered, Wi-Fi / 4G / RF-connected devices help cover "blind spots" without the expense of permitting an infrastructure investment to bring power to them
Smart lighting follow people across dark campuses
"Escort drones" accompany students and staff from one location to another
The need for a holistic, integrated approach
To take advantage of these applications, it's important to understand that security is no longer confined to self-contained, standalone systems and departments. With IoT, campus safety becomes a widely distributed, networked, and data-driven solution, with new requirements for shared campus policies and IT modernization across infrastructure, security, data management, analytics, operations, software development, and more.
Indeed, many HiEd safety solutions require integration with security and IT organizations beyond the physical campus. For example, a large urban campus in southern California and surrounding city government are working together to tie together data from campus, municipal and even the shuttle buses that transport students to and from the city for cultural and sporting events. The solution being developed also enables city and campus police to log in to each other's systems when coordinated efforts are needed.
Securing the security system
The thousands of sensors, connectivity, intelligence, and automation that makes these systems so powerful also increases the potential for harm should hackers gain control of devices or programs.
Edge-powered analytics and software-defined network micro-segmentation are critical to protect systems from the inside-out. IoT security system platforms with built-in security protocols can monitor all IoT devices 24/7, alert managers to device tampering and automatically isolate and lock devices out of the network.
Next steps to adopting a proactive, data-driven approach to campus security
University IT and campus security personnel often have difficulty selecting, integrating and deploying the right technology combinations to achieve their specific security objectives, knowing that the resulting IoT ecosystem must work in unison across a web of interconnected data, devices, analytics engines, and infrastructure.
However, these challenges should not keep colleges and universities from pursuing secure-campus initiatives. Aligning with industry partners and experts who understand the intricacies of IoT ecosystems can go a long way in helping to bring together the various components needed to ensure interoperability and maximum performance
Together, HiEd institutions, security and IT organizations can create safer campuses, where everyone feels secure and can focus on what's important, learning.