Nov 16
2020
Dell Technologies: How Are You Responding To School's Current Needs?
Responses by Adam Garry, senior director, education strategy, Dell Technologies.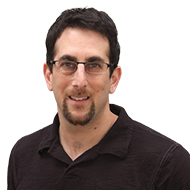 With cases of COVID-19 rapidly increasing this fall, many schools have decided to continue a remote or hybrid learning environment instead of returning fully to the classroom. K–12 and higher education institutions must be ready to quickly pivot between remote learning and  classroom or on campus education, or provide a combination of both.
It's easy to jump in quickly and select technology based on what seems to make sense in the moment, but the infrastructure and other technologies schools invest in will make a significant impact long term. Schools should start by creating a strategy that addresses these questions: What do we want teaching and learning to look like? Where are the resources? How do we make a model of this? This involves a combination of devices, infrastructure and professional learning.
We're supporting higher education and K–12 by helping them unify their technological infrastructure to support daily teaching whether remote or in the classroom. This includes servers, data storage, network capacity, data management software and data security. Additionally, we are supporting technology transitions to ensure IT teams are up-to-date on new equipment and can support any backend or user issues if they arise.
How are you guiding them? What issues are schools facing with their IT?
Since the pandemic we have seen a considerable increase in the number of devices that have come online off the school or university network. This creates two challenges for these institutions:  make sure the devices are safe and secure when they come back on the network and make sure the network is ready for the additional device load.  The threat to education institutions is real and the FBI has now issued alerts around increasing ransomware attacks With an increase in endpoint users and network access points and generally stretched IT teams, schools can find it difficult to properly respond once an attack occurs. We always recommend that security is baked in, not bolted on, so security is integral to the technology itself.
Just as schools review their IT strategy, they need to continually assess their cybersecurity posture as well. Where are you more vulnerable today than where you were before the pandemic? Many school systems have increased their cloud presence in Google and Microsoft 365. Do you have the tools that are tracking and managing the data that sits in these highly public and connected environments? Districts and educational institutions should have their networks tested by objective viewers to find vulnerabilities.
Looking forward to when students return to physical classrooms, security and network capacity and access will be huge issues for schools who delivered a large number of devices for virtual learning. As those devices return, schools and universities may find that their network can not support or protect the increase in connected devices. Networks will need to be prepared for the increased number of endpoints that have become essential to the learning experience.
What areas of IT are seeing the most investment currently and why?
Like most organizations, schools are investing in platforms that allow them greater flexibility while remote. For backend IT, that includes greater investment in cloud, data management and security solutions, and VPNs.
We are also seeing many schools accelerate their IT modernization. Those schools who invested in their IT infrastructure prior to the pandemic have had a much easier transition. Early IT investments paid off by allowing them faster response time at the beginning of the pandemic and, now, greater flexibility to assess and adjust their IT investments to better serve them now and in the future.
For others, initial plans or attempts to modernize have become more important so institutions have the technology to support remote or hybrid learning while keeping their teachers and students secure.