Mar 28
2022
Smart Lockers A Safer System For Students and Staff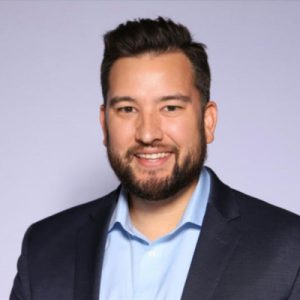 By Josh Middlebrooks, president, Luxer One.
The COVID-19 pandemic has changed so much globally and made people much more aware of the need to limit potential exposure to viruses. Smart locker systems are one of the changes that came from efforts to reduce unnecessary contact between individuals and that trend is likely here to stay.
Smart lockers allow schools, universities and other educational entities the ability to deliver necessary equipment, technology and other resources to students without cramming them into a bookstore, classroom or other place to collect. Because of this burgeoning and innovative technology, storing personal belongings and picking up packages is easy and hassle-free now at schools across the globe.
Access the materials inside is seamless: students can use their student IDs or smartphones to access them. The lockers also eliminate the need for keys or codes, and some allow students to charge their phones or tablets in the lockers using a USB.
What is a smart locker?
Smart locker systems include a multipurpose unit of lockers, each with a touchscreen and battery backup, providing a constant power supply, with compartments in various sizes, that can be placed outdoors or in, whichever best suits the student community being served.
Here is an example of how they work. In the school library setting, for instance, a student requests materials from the school or its library system. Librarians, administrators, and educators then gather the resources and place them in a locker for the student, who receives a notification letting them know they can retrieve their order. Next, they receive a one-time code to get into the locker, pick up their order and get on their way, with no other contact.
Outside of the library setting, the process is similar. For example, it can also be initiated by school staff and technical support. If a device or laptop ever fails or needs repair, the student can create a ticket and exchange the technology or device through the lockers for service. Same for any assignments or conducting school-related business.
The lockers give students the freedom to pick up learning materials, laptops, or other orders at any time, which offers them a tremendous amount of flexibility in their learning schedules. In addition, because the locker systems are so durable, they protect whatever is stored in them.
Sparking campus modernization
Using these locker systems for more than just mail or package pickup benefits colleges, high schools, universities, and other educational institutions. Operations at many schools were halted during the height of the coronavirus pandemic, which led to issues for students trying to receive mail or packages. That is when the idea for smart lockers caught fire. They became problem solvers by transforming the delivery of goods to students.
Students relied on on-campus bookstores for textbooks and school merchandise, but now they can order what they need and pick it up with fewer concerns. The smart lockers will become the campus hub of the future.
Coronavirus prompted a new reality
The pandemic also prompted a spike in online book sales when bookstores faced numerous disruptions. And with more students taking classes online, smart lockers made it possible for students to get what they needed without visiting a physical book store.
Even as the COVID-19 pandemic appears to be subsiding, educational entities will continue to adapt to the challenges the virus posed, making smart lockers part of the modern solutions being implemented on campuses across the country. In addition, campus administrators and facilities managers who implement smart locker systems can save time since they are no longer required to manually assign lockers, hand out keys and log changing locker locations.
All locker assignment is automated, and staff can track locker usage in real-time while collecting data on student behavior to make the systems even more effective. These smart locker systems allow staff to configure them to their needs, providing a locker for an event, day, term or the entire school year. Students can either get a locker assigned or choose their own location. Staff can also block a locker once used and put it into cleaning mode. Once cleaned, the locker goes back into use.
Closing thought
As the world adapts more ways to protect human health, these smart locker systems will likely continue to trend on campuses across the globe. The rollout of smart locker systems has prompted more university administrators to research and consider purchasing them for their campuses. And because of their tracking capabilities, these locker systems have even greater value, making it more likely they will continue to resonate with the education community.