By Avanindra Utukuri, CEO, Vizetto, and executive chairman, Baanto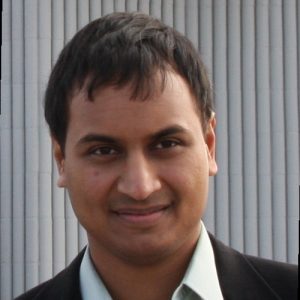 In a higher education setting, concepts such as experiential learning, group interaction and student experiences are essential for learning critical thinking skills and honing problem-solving techniques. Unfortunately, ad-hoc distance learning programs at colleges and universities across the country are relying on traditional video conferencing and online presentations to replace in-person classes.
And it's just not cutting it.
After scrambling to finish up the last academic year, higher ed professionals are under a microscope to do better this fall. After all, the cost of higher education hasn't gone down, and the lackluster experiences parents and students alike have been anecdotally sharing among their peers aren't painting a positive value proposition.
The New Normal Demands Better Communication and Collaboration
Schools, especially higher education institutions, have been slow to adopt new technology strategies and initiatives. Distance learning demands that colleges and universities step up the pace of embracing technology as the way to bridge the gap between in-class, in-person education and remote connectivity.
The first step is to recognize that putting slides online for self-learning is not a lesson plan. A video conference call is not a substitute for group interaction. These technologies completely disengage the remote student and do not come close to mimicking the classroom experience.
Most online classes today are just linear PowerPoint presentations of class lecture notes. Where this style of teaching may have worked in times past, rote learning and passive consumption is no longer acceptable. Simply screen sharing lesson plans doesn't allow remote students to engage any more than watching TV.
Realizing that neither students nor educators want a lackluster learning experience, the teams at Vizetto and Baanto have created radically innovative technologies which enable groups of students to debate, argue, contrast different ideas and share thoughts naturally. It literally takes the distance out of distance learning by breaking down barriers that being remote causes and creates an experiential learning platform.