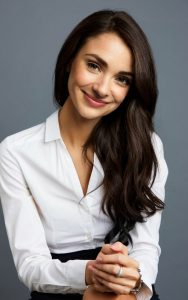 Shannon Flynn is a freelance blogger who covers education technologies, cybersecurity and IoT topics. You can follow Shannon on Muck Rack or Medium to read more of her articles.
With the right technology-driven approach, educators can enhance learning for all students. Over recent years, educators all over the world have tried countless ways of integrating technology in the classroom. Some strategies work better than others, but the key to finding what works best may come down to starting with the right pedagogical approach.
Ask "How", Not "What"
When educators approach using technology in the classroom, there can be a tendency to dive right into what technology or devices in particular will be used. However, when the goal is to truly enhance pedagogy, this may not be the best way to approach things. Experts suggest that the question educators need to be asking is "how should I integrate technology in the classroom?" rather than "what technology should I use?"
The key to designing a technology-driven approach to pedagogy is focusing on needs in the classroom or needs of students that can be met using technology. Concentrating on the tech first can pull the focus off of the concrete benefits that students will experience. Instead, by identifying specific needs first, educators can design a tech-driven approach with clear goals.
For example, a history teacher may be having consistent trouble getting students interested in learning about the past. Virtual reality would be a great tool for addressing this challenge by allowing students to experience history and historical places from an immersive, first-person perspective. Experts have stressed the importance of embracing change and imagination in education in order for schools to grow through challenges. Trying out new technologies, such as VR, with clear goals in mind is an excellent way to accomplish that.
Engagement and Communication
There are some specific challenges and aspects of pedagogy that technology is particularly useful for improving. While technology can't solve every problem a teacher may face in the classroom, it can be the perfect tool for addressing certain things. Some prime examples include engagement, interactivity, communication, visibility, and goal setting. These specific areas of education are well suited to the benefits that technology can offer.