By Mitrankur (Mit) Majumdar, vice president and regional head—services, Americas, Infosys.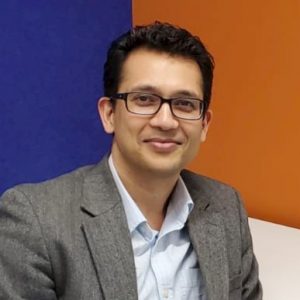 Education has been caught between the tectonic plates of digital technologies and the once-in-a-century pandemic. The industry has been forced to transition to a virtual engagement model that it was unprepared for. But even before the pandemic, the advent of Massive Open Online Courses was driving growth in higher education and reskilling with enrolment in traditional postsecondary institutions declining.
Massive generational changes in technological and workplace trends are changing the definition of education itself transforming it into a multi-dimensional and pervasive opportunity, open to people of all ages and socioeconomic strata. The definition of the 'student' is also changing, who now expects anytime, anywhere, and lifelong learning.
Leave legacy behind
In this new paradigm, outmoded approaches to teaching and learning just don't support the new demands and changed expectations. Even educational institutions that use technology, utilize legacy systems that work in a monolithic fashion and don't support the new age learner's journey. They are difficult to integrate with modern Software-as-a-Service applications required for the learning solutions of today and expensive to operate.
A vast majority of students are digital natives, which means they expect hyper-personal, imaginative, and on-demand learning experiences that are frictionless. While higher education institutions scrambled to ensure resilience with Zoom user accounts during the pandemic, that comes nowhere close to the user experience that students have come to expect. They are communication platforms and not Education communication platforms.
Another key element is the existence of complex relational databases that make it difficult to obtain the desired data that can be used for competitive advantage. Students generate data at every touchpoint and technology allows the education institution to map this data and create a genome of each student. This provides a 360-degree, unified view of the student by employing data and analytics helping in personalized inputs to drive necessary interventions for student success.