Mar 24
2021
In New Age Learning, Legacy Tech Is Not An Option
By Mitrankur (Mit) Majumdar, vice president and regional head—services, Americas, Infosys.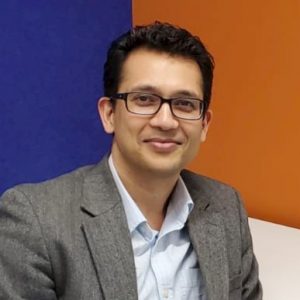 Education has been caught between the tectonic plates of digital technologies and the once-in-a-century pandemic. The industry has been forced to transition to a virtual engagement model that it was unprepared for. But even before the pandemic, the advent of Massive Open Online Courses was driving growth in higher education and reskilling with enrolment in traditional postsecondary institutions declining.
Massive generational changes in technological and workplace trends are changing the definition of education itself transforming it into a multi-dimensional and pervasive opportunity, open to people of all ages and socioeconomic strata. The definition of the 'student' is also changing, who now expects anytime, anywhere, and lifelong learning.
Leave legacy behind
In this new paradigm, outmoded approaches to teaching and learning just don't support the new demands and changed expectations. Even educational institutions that use technology, utilize legacy systems that work in a monolithic fashion and don't support the new age learner's journey. They are difficult to integrate with modern Software-as-a-Service applications required for the learning solutions of today and expensive to operate.
A vast majority of students are digital natives, which means they expect hyper-personal, imaginative, and on-demand learning experiences that are frictionless. While higher education institutions scrambled to ensure resilience with Zoom user accounts during the pandemic, that comes nowhere close to the user experience that students have come to expect. They are communication platforms and not Education communication platforms.
Another key element is the existence of complex relational databases that make it difficult to obtain the desired data that can be used for competitive advantage. Students generate data at every touchpoint and technology allows the education institution to map this data and create a genome of each student. This provides a 360-degree, unified view of the student by employing data and analytics helping in personalized inputs to drive necessary interventions for student success.
Nearly every higher education institution depends on a core administrative student information system, which is at the center of the day-to-day operations of managing students. Apart from being expensive to operate and hard to change, these legacy systems can't support modern interfaces and new ways of working. Besides, the products are close to the end of their lifecycles and will eventually stop receiving software updates, creating security and operational risks.
New wins in new skins
Education institutions eager to align with the times will need to upgrade their technology infrastructure by adopting new-age digital platforms that can deliver the following value propositions:
Remove the constraint of time:  Currently, the education industry is built on a system where time is constant, and learning is variable. Digital technologies reverse this by providing education on-demand, making learning constant and independent of time. It ensures education is delivered to students at a place and time where they are available and paces the learning as per their readiness and preference.
Delivers student-centered learning: Traditionally, education is imparted in batches, similar to, factory model of production with uniformity maintained across the curriculum. They do not recognize the unique traits, needs or disparities amongst students. The pandemic has highlighted this gap compelling educators to think about personalizing and contextualizing learning.
Artificial intelligence, advanced analytics, and big data will provide institutions with the much-needed insights required for this. Live videos and mobile apps can also facilitate gamification or real-time collaboration. Delivery of this content could be personalized to the individual students' consumption patterns. Sensors can track student engagement and assess through AI. Institutions can align student experience and their learning to career goals, and machine learning can suggest courses and predict success according to student performance, learning preferences, faculty style, and career goals.
Expands the educators' role: Teachers no longer serve as a source of knowledge for their students. The world around is abundant with information readily available on our personal digital devices. Education needs to shift from data transmission to skills acquisition, including developing the ability to think logically, research quickly and efficiently, and more. Digital capabilities such as AI- powered virtual tutors can augment teachers to evolve further into their roles and act as guides and mentors.
Analyzes and develops relevant curriculum: Digital makes it possible to use data and analytics to design curriculum that maps to the industry talent demand and addresses the unique needs of the students. New age digital services require different skills. Digital courses allow for seamless integrations with learning/student/training management systems. Innovative creation and delivery of content that is crowdsourced, peer-reviewed and certified, delivered through virtual reality, augmented reality, and mixed reality are the new upcoming trends.
The technology backbone that the education sector embraced   has outlived its utility. Educational institutions will need to change the way they create and deliver content, assess, and engage their students and meet the new demands of skill based lifelong learner. As we move into the era of continuous learning, only new technologies can ensure that education institutions stay on top of the learning curve.