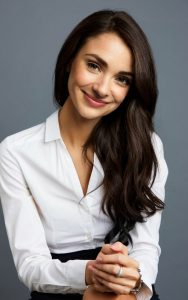 Shannon Flynn is a freelance blogger who covers education technologies, cybersecurity and IoT topics. You can follow Shannon on Muck Rack or Medium to read more of her articles.
In the United States and around the globe, there is a gender divide. There is a clear education gap between men and women and even a technological one. These gaps become even larger chasms when looking at women of color. This leaves the question, on a global level: how do we bridge the education gap using technology?
What Is the Digital Gender Divide?
Before we can begin to look for solutions to the digital gender divide, we must first understand what it is. The technology gap itself can be broken up into two key components:
The difference between groups with access to quality technology (or any at all) and those without
The difference between groups with access to the internet and those without
Globally, girls and women will have less access to technology than the other gender. This problem is exacerbated in developing countries.
Several factors can cause a lack of access for women, but the largest factor is stereotyping. In many countries, technology is not believed to be for women and many fear its usage would lead to discrimination from their male counterparts.
When it comes to global internet usage, 12.5% fewer women use the internet than men.
What Is Gender Equality in Education?
There is also a gender gap when it comes to education. Like the digital technology gap, there again must be a solid understanding of the vast disparity between genders in the classroom as well as equal access to the classroom.
While the education gap has shrunk in many highly educated countries, it persists globally. Globally, 16 million girls will never enter a classroom, and women account for two-thirds of the 750 million adults without basic literacy skills.
Even in the United States, this education gap persists between black women and their white counterparts, both in quality of education and access to it. From lack of access to college-ready classes and being concentrated in schools with fewer resources, to the lack of black representation among teachers, the educational gender gap persists for women of color in the United States.