Mar 21
2022
Women's History Month: How We Can Bridge The Digital Gender Divide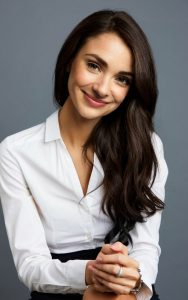 Shannon Flynn is a freelance blogger who covers education technologies, cybersecurity and IoT topics. You can follow Shannon on Muck Rack or Medium to read more of her articles.
In the United States and around the globe, there is a gender divide. There is a clear education gap between men and women and even a technological one. These gaps become even larger chasms when looking at women of color. This leaves the question, on a global level: how do we bridge the education gap using technology?
What Is the Digital Gender Divide?
Before we can begin to look for solutions to the digital gender divide, we must first understand what it is. The technology gap itself can be broken up into two key components:
The difference between groups with access to quality technology (or any at all) and those without
The difference between groups with access to the internet and those without
Globally, girls and women will have less access to technology than the other gender. This problem is exacerbated in developing countries.
Several factors can cause a lack of access for women, but the largest factor is stereotyping. In many countries, technology is not believed to be for women and many fear its usage would lead to discrimination from their male counterparts.
When it comes to global internet usage, 12.5% fewer women use the internet than men.
What Is Gender Equality in Education?
There is also a gender gap when it comes to education. Like the digital technology gap, there again must be a solid understanding of the vast disparity between genders in the classroom as well as equal access to the classroom.
While the education gap has shrunk in many highly educated countries, it persists globally. Globally, 16 million girls will never enter a classroom, and women account for two-thirds of the 750 million adults without basic literacy skills.
Even in the United States, this education gap persists between black women and their white counterparts, both in quality of education and access to it. From lack of access to college-ready classes and being concentrated in schools with fewer resources, to the lack of black representation among teachers, the educational gender gap persists for women of color in the United States.
How Can Schools Bridge the Gender Gap With Technology?
There is an established gender gap in both technology and education. The solution to both of these disparities comes where the two intersect: schools. How can schools narrow the technology gap and, in turn, narrow the education gap? There are a few strategies.
Resilience and innovation can come from anywhere, which means every person, regardless of gender or other characteristics, should have equitable access to resources that can help them thrive. Today, that means technology.
The foundation for any effective strategy will be enabling equal access to technology, starting with communities drastically left behind by the technology gap. Laying this foundation means making sure students have access to quality computer systems as well as internet access. With proper funding, schools can give each student a laptop and a mobile hotspot for students without home Wi-Fi.
Other solutions are more creative, such as running virtual learning programs through local PBS stations, as has happened in California and Arkansas.
From there, digital educational content must be tailored to all student demographics. Students all learn differently – a difference furthered by digital schooling. Within a reasonable burden upon the teacher, content must be tailored for each student.
Globally and in highly educated countries, there needs to be an effort to ensure women have the same access to learning relevant technical skills as well as digital literacy as men do. This can be ensured through special programs, such as Girls Get Equal.
Through changes in budgets and fiscal policies, easily actionable steps can be taken by schools to lessen the digital gender divide. As the technological divide subsides, the educational gender divide will begin to lessen as a result. However, lessening both gaps will still take community and political will.
Growth, Resilience, and Bridging the Gap
Women's history month is a great time to shine a light on this topic – but it's been a year-round issue for women everywhere for generations. Bridging the digital gender gap will take a growth mindset and a desire to bring positive change, especially from our leaders.
"I was often the only woman at the table, and I was constantly made very aware of that fact," says Demaris Mills, President of Integrated DNA Technologies. "I couldn't relate to the leadership models around me, so I assumed I needed to change myself to be a leader."
Mills is just one woman seeking change in an industry with little representation. Her experience proves that not only do we need diversity in education, but we need people everywhere to step into roles that show others there are folks willing to make a change for society. This month and every month, let all people commit to fighting for women to have an equal seat at the table.