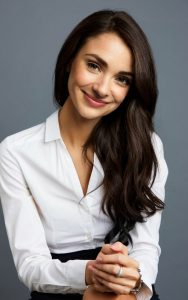 Shannon Flynn is a freelance blogger who covers education technologies, cybersecurity and IoT topics. You can follow Shannon on Muck Rack or Medium to read more of her articles.
Before the COVID-19 pandemic, high school students were dropping out less frequently than in past years — in 2005, the dropout rate was 10% and about 5% in 2018. Unfortunately, the numbers seem to be increasing as the pandemic continues to impact the education system.
With more educational institutions transitioning to hybrid learning environments, it's become easier for students to fall behind on their assignments.
Some students, especially those at a lower income level, may have trouble accessing the technology needed to complete their work. Whether it's missing a laptop or not having a decent internet connection, some students find the transition challenging.
As technology advances, it's possible that it can be used in decreasing dropout rates and increasing graduation rates amongst high school students. Let's explore some of the ways in which technology can lower the national dropout rate.
COVID-19's Impact on Learning
It's no secret that educators were forced to make adjustments to their traditional teaching methods in the last couple of years. Whether it was hopping on Zoom to meet with their classes or digitally assigning work, the role of technology became that much more significant.
Now, trends in education show us that an increase in absenteeism and the digital divide are contributing to a decrease in graduation rates. In addition, there are concerns regarding the national literacy crisis. The pandemic has intensified the literacy gap in high school students, but leveraging technology may be a feasible solution.
One education company trying to increase graduation rates in the country is Stride K12's Graduation Guarantee Program. The program guarantees that eligible students enrolled in their schools will graduate with a diploma with no extra costs to their families. More programs and initiatives need to be implemented if we want to see more students graduating.