Jun 21
2021
5 Interactive Online Whiteboards For Virtual Classrooms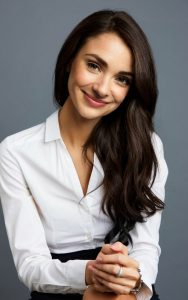 Shannon Flynn is a freelance blogger who covers education technologies, cybersecurity and IoT topics. You can follow Shannon on Muck Rack or Medium to read more of her articles.
Some educators are returning to in-person teaching as the coronavirus recedes — or plan to do so during the 2021-2022 school year. However, hybrid and virtual learning isn't going anywhere fast, and these education methods will likely become a mainstay among primary and secondary schools in the coming years.
This new normal has a majority of parents asking schools to prioritize providing access to consistent, high-quality remote learning. Luckily, the education system can do just that by implementing interactive online whiteboards in the virtual classroom.
Here are a few of the best options for teachers and students alike.
1. Limnu
While Limnu has been around for six years, this online whiteboard was revamped in 2018 when the online meeting app ZipSocket acquired it. This transition gave users more remote features like a canvas with no edges or boundaries. Team collaboration also allows teachers to create groups and share boards for real-time classroom discussions. A bulk editing tool and quick refresh button also add to Limnu's impressive functionality.
Try Limnu free for 14 days or sign up for the premium plan for just $5 per month per person. Because this application can get a bit pricey, it often works best for one-on-one tutoring or smaller classrooms with fewer students.
2. IPEVO Annotator
Teachers who prefer to use a free app will love IPEVO Annotator. This interactive whiteboard comes with tools like drawing, shapes, zooms and annotations, making it a perfect instrument for distance teaching and learning. IPEVO also features a live cursor, screenshots, videos, recordings and multi-pen mode to engage students and help them understand difficult concepts.
Utilize the full potential of this interactive whiteboard by exporting boards as JPEGs or PDFs. This feature allows you to send students information, which they can use to study for tests or complete their homework.
3. Google Jamboard
If you have a Google G Suite package, you have access to Google Jamboard. This whiteboard platform is available on a mobile app and the jamboard.google.com website. Cloud-based backups allow for sync teaching, and a screen-sharing feature encourages each student to interact with lessons.
Google also strives to meet students with different learning styles by improving kinesthetic, visual and audio learning through its online whiteboard. Jamboard has also proven to be more secure than Zoom, making it a preferable alternative to other conferencing options.
4. Whiteboard.fi
The best teachers should have the best tools, and Whiteboard.fi certainly delivers. This free virtual whiteboard allows you to ask questions and students to respond in real-time on their own boards. Draw shapes, insert images, enter math symbols and equations, and easily edit text within the program. Instructors can even save whiteboards as PDFs to reference later.
The best part is Whiteboard.fi works similarly to Zoom, so it instantly feels familiar. Simply create a class and let your students join via a link, room code or QR code. Then, engage all students and follow each child's progress with just a few clicks and swipes.
5. Aww App
Instructors who prefer a simpler interface will appreciate the Aww app. This online whiteboard features a variety of pens, shapes, notes and text. Plus, other students and teachers can join your board and collaborate to solve problems and discuss new topics.
Integrate Aww App with Google Classroom to maximize learning potential and share copies of boards with a link. You can also create assignments and manage participants so your virtual classroom stays organized. Download the app today for just $9 per month, or enjoy a free trial before committing to an ongoing subscription.
The Future of Virtual Teaching
Technology will inevitably continue to shape the future of post-pandemic teaching. As more schools embrace hybrid learning models, students and teachers will find new ways to engage with one another. Interactive online whiteboards will undoubtedly play a huge part in this connectivity and, years from now, they may very well become an essential component of the modern classroom.