By Bridget Duff, director of vertical sales solutions, education, Cox Business.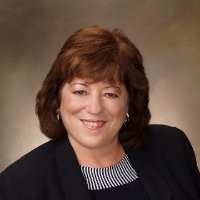 As the end of second semester nears, a lot has changed in education. Hybrid learning is the norm: students and teachers alike have adjusted to online learning in some form. Yet some things haven't changed.
According to a recent study by Connected Nation, K-12 schools continue facing a sizeable digital learning gap, with 67% of students (31.5 million) currently in schools lacking the recommended internet connectivity speed of 1 megabits per second per student.
As we look to the year ahead, it's clear that hybrid and online learning won't be taking a back seat. If anything, innovation and digital literacy will become more important to educating students for the future. So, how can districts prepare to power the year ahead and beyond? By starting at the source – their IT infrastructure.
The Grace Period is Over
Earlier this year, the digital divide was more apparent than ever. Schools scrambled to connect students and faculty that lacked internet and personal devices at home. Teachers rushed to take their curriculums online and create an engaging learning environment. Districts struggled to maintain student success as absenteeism grew. In short, everyone was working around the clock to pick up the slack – but the time has come for a long-term solution.
A recent study by University of Virginia's Curry School of Education and Human Development and non-profit EdTech Evidence Exchange found that 86% of educators believe technology needs in schools will increase over the next three years. It also found that a similar majority think students will require more individualized instruction to meet their needs.
As we move beyond COVID-19, we should embrace the myriad applications for hybrid learning that can benefit the classroom. Now that schools have experienced executing virtual learning, they will likely find it useful for   other situations – like inclement weather days, student sick days or to supplement in-class learning for students that need additional instruction and practice. Not only will the need for a robust infrastructure not subside, it will very likely continue to increase.