Shannon Flynn is a freelance blogger who covers education technologies, cybersecurity and IoT topics. You can follow Shannon on Muck Rack or Medium to read more of her articles.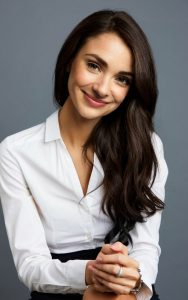 By now, it's hard to imagine a part of everyday life that the COVID-19 pandemic has not upended and altered for the foreseeable future. Working from home, quarantines, and vaccinations — these factors have captured a lot of the public's attention. However, education has been hit uniquely hard over the past year and deserves more focus.
From kindergarten to higher education, remote learning is now the norm. Though some schools are attempting in-person learning and others are integrating a hybrid model, technology is now a central element. It connects students, parents, teachers, and staff. Unfortunately, not all students have these same resources or access.
Around the world, students struggle with rural connections, low incomes, and humanitarian crises. War and digital illiteracy are still significant issues in many countries. Now that the pandemic has turned people to technology as a resource, the burden is clear. A lack of digital resources is an issue, and a lack of protection for all that data is the second obstacle.
Education faces unique challenges ahead. To solve them, one must first unpack each setback.
Inaccessibility of Virtual Education
As the pandemic reached each country at the end of 2019 and throughout 2020, many schools closed down and switched to virtual learning. Some schools had to shutter completely, with no virtual education resources available. Even with the schools that offer this learning dynamic, not all students have access.
In rural areas, and for students from low-income backgrounds, virtual education may not be a tangible resource. Of New York City's roughly 114,000 students living in a shelter or with other families, access is not always possible. Slow or insufficient internet connectivity will cause the student to fall behind or not be able to participate at all. Finding a device to begin with may also be a challenge.
However, the pandemic worsens inaccessibility. Due to health precautions and the need for social distancing, shelters may have limited capacity. Additionally, if a student from a low-income background can't afford health insurance, they may not feel comfortable learning in-person due to COVID-19 risks.
The pandemic heightens these existing cycles and creates a domino effect. One issue leads to another, and the lack of technology perpetuates each movement.
A Lack of Resources
Tech, health, and legal resources are the most important during this pandemic. Technology provides access to education, jobs, and family. Health care is essential for treating the virus if you contract it. Laws and regulations at local and nationwide levels are also necessary to ensure students and staff stay safe.
However, schools and students may be missing one or more of these resources. While learning from home, a student may not have cybersecurity systems in place to protect their information. Educational aid is another obstacle — bringing learning to the student is difficult when the virus is still affecting millions. Tutors and in-person guidance are necessary for some. Students with disabilities may have a harder time learning from home without proper accommodations.
Faculty and staff are under immense pressure as well. In the United States, the Family First Coronavirus Response Act (FFCRA) helps eligible employees balance their work and personal life. Other countries may not have these resources, though, and instead, teachers may be out of a job if they don't have the right technology.
In China, the total time of lost learning results in billions of added yuan in the country's deficit. The same phenomenon is happening across other countries, too. Resources are going to waste, costing teachers, students, and nations dearly.