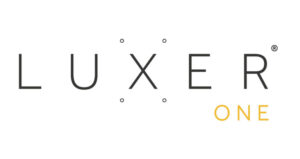 Transact Campus, "Transact," the award-winning leader in innovative mobile credential and payment solutions, today announced a partnership with Luxer One, a premium manufacturer of package management systems and smart contactless lockers, owned by ASSA ABLOY, the global leader in access solutions. This partnership will deliver a turnkey solution for on-campus package delivery, including hardware, software, installation, service, support, and package delivery company facilitation.
The Luxer One partnership addresses campuses' desire for a versatile and secure package delivery system, enhancing the student experience by providing a reliable, around-the-clock package pick-up service. Use cases beyond package management include laptop and lab equipment exchange, library holds, bag and personal item storage, and pickups from the student bookstore. In addition, the partnership includes configurable integration with Transact Campus ID solutions, enabling students to access lockers using their Transact Mobile Credential or physical credential.
"At Transact, we are committed to transforming the campus environment into a place where innovation thrives and the campus experience is seamlessly connected," said Rasheed Behrooznia, SVP and General Manager, Campus ID Solutions, Transact. "Our partnership with Luxer One not only provides a superior, frictionless student experience, but also strengthens the security and connectivity between students and client facilities."
Prior to the partnership with Luxer One, students were constrained by limited package pick-up hours and had to endure long lines, or risk their packages being left unattended. Luxer One significantly reduces costs associated with staffing a mail room for extended hours.
"This collaboration represents a significant milestone for Luxer One as we continue to innovate and enhance our offerings for valued customers. By joining forces with Transact, we are combining our expertise and resources to revolutionize the way universities manage packages, item exchange, library orders, and even temporary bag storage. Together, we will deliver unparalleled convenience, efficiency, and security as a full campus solution. We are excited about the endless possibilities this collaboration brings and look forward to the incredible advancements we will achieve together," said Josh Middlebrook, President, Luxer One.
The partnership will provide a secure, convenient, package delivery solution on Transact-enabled campuses which reduces the burden on administrative staff and enables efficient management of daily operations. In addition to the primary benefit of a frictionless student experience, this union also provides secure package delivery assurance, and reduces costs for campuses.