About 15% of 10 to 19 year olds face a mental health challenge. Depression, anxiety and other disorders are striking kids at alarming rates – and staying with them into adulthood. A new partnership between LUCID and MNDYRR is working to solve these issues with a new app.
LUCID's digital therapeutics platform offers personalized, AI-curated playlists that help people alleviate symptoms of depression, anxiety, stress, burnout and more. These science-backed music therapies are 20 percent more effective than a run of the mill relaxation playlist you can find on a streaming service.
Now, MNDYRR is leveraging this technology and incorporating LUCID's music therapy into their teletherapy and social network platform.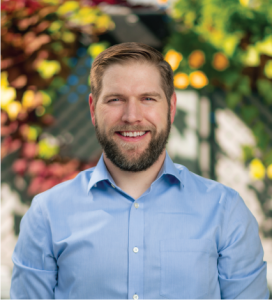 "Only about 20 percent of children with mental health struggles get the help they need from a specialized mental health care provider," LUCID's founder and CEO Zach McMahon says. "Our new partnership with MNDYRR is going to make these services more accessible to kids."
"Many use music to manage their moods already," McMahon said. "Using our service you can access entirely unique and personalized playlists, curated by data-driven AI, that will help you reach your desired mood. It's simple, it's accessible and it's effective – all things that are important when it comes to the mental wellness of a child."
When a child or caregiver first accesses the app, an AI therapy chatbot will run a quick assessment to get an initial diagnosis. From there, kids will be directed to a digital therapy suite that will help to address their needs.
"There's an urgent need for new and innovative mental health therapies," MNDYRR's founder and CEO Adam Starks explained. "At the extreme end of the mental health crisis for youth, suicide is the second leading cause of death in youth aged 15 to 24. Being able to offer interim solutions is going to help get kids off of the proverbial ledge."
MNDYRR's goal is to become a central hub of mental health care for young people. The mental health industry is incredibly fragmented – LUCID and MNDYRR want to bring quality, robust care all under one umbrella. "In order to reach that hub position, we need to be able to offer solutions for a host of mental health struggles," said Starks. "Anxiety, depression, burnout – everything. LUCID's music therapy is absolutely integral to that vision."
"This partnership is key to what we want to do as a medtech company," continued McMahon. "We're excited to play a role in bringing about a solution to this ongoing systemic issue."