Nov 10
2020
The Pandemic Exposed Education IT Processes For Many Educational Entities
Response by Mark McGuire, vice president of sales, Scantron Technology Solutions.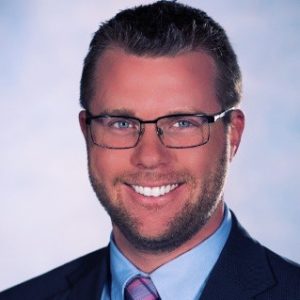 One of the key things we're seeing is that district IT departments are now involved with all tool and solution purchases, including classroom-level items. Previous to the pandemic and the immediate and ongoing push to at-home learning, IT groups and leaders would typically only be involved with back-end purchases like infrastructure and 1:1 devices.
They're now examining all hardware and software purchases to ensure that the new solutions can fit into their back-end infrastructure seamlessly. This often leaves them in a bind with regard to day-to-day support and routine maintenance tasks as their workload has increased, but their staffing budgets have not. They are looking to managed technology services to help fill the gap. We're working diligently with them to identify the services they need and prepare targeted service engagements to help.
Another gap that the pandemic has exposed is in 1:1 initiatives, where every student gets a device. During the spring, larger districts snapped up devices, leaving smaller districts in a bind with regard to supply. They're still struggling with their supply chains for hardware. We've been able to help with device purchasing, using our broader purchasing power.
We're also discussing device-as-a-service options to help with their hardware needs, but that's a tough sell in K-12 because of the way K-12 budgets and funding for IT infrastructure is handled. Most districts prefer to purchase rather than lease, as their student and teacher hardware budgets can be hard-coded into a capital expense model, rather than an operational expense model and district accounting can be slow to change.
Within that framework, network infrastructure and student devices to support remote learning are the areas where we're seeing the highest spend as districts continue to work to support remote students and teachers.
With regard to funding, districts need to consider changing the way they fund IT. As noted above, districts tend to use a capital expense model for most spending, IT included. However, many of the most effective secure, modern IT offerings (such as device-as-a-service, cloud hosting, virtual desktops, MS/Office 365.etc) are based on an operating expense model, where hardware and in some cases software, is not directly purchased but is leased.
Those lease costs usually cannot be accounted for under capital expenses in a general ledger. K-12 funding, particularly for IT, is often entailed so that it must be funded a particular way either by regulation (for example, Title 1 federal funding) or long-standing custom. District must start to consider more modern funding/general ledger models.
This matters, because classroom software reside on infrastructure devices, which drives decisions by IT and tech leaders about which devices to purchase. For example, many tools are optimized for a specific OS or browser. If a student has a device that runs a different OS, those tools may not operate, even if the tool is web-based.
However, if districts were to explore and be able to fund as-a-service models like an Azure cloud server supporting Windows Virtual Desktop, that solves the operating system issue, bc WVD will essentially create a Windows environment on any device, making is easier to support these classroom tools.
Cybersecurity is top-of-mind, as well. Protecting student data and privacy is paramount, especially as students rely on less-secure home or public wireless networks to connect to virtual classes. We guide them to a variety of considerations and options, such as device hardening to help alleviate any open-wifi issues; helping them improve (or even, in some cases, create) cybersecurity policies and procedures, response plans, and the like; and infrastructure hardening to support the opening/closing cycle schools are experiencing as a result of the pandemic.