Jun 25
2020
Tips For Great Online Teaching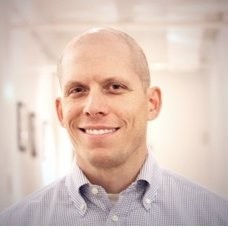 Noah Teitelbaum, executive director of Empowering Education spent years training teachers in how to deliver a best-in-class live online instruction and helping move in person courses online. He is currently the executive director or an education nonprofit that is pivoting to help K-12 teachers deliver social-emotional learning lessons.
Here are three tips for delivering a great virtual classroom experience (with a focus on live online delivery):
Stop looking at yourself. It can be tiring to look at yourself while teaching and it can diminish our ability to connect to students (imagine trying to connect with someone at a cocktail party while looking at yourself in the mirror the whole time).
After making sure you have no spinach in your teeth, shut off your view of yourself. Some platforms (e.g., Zoom) allow you to turn off the picture of yourself while still showing it to students. For those platforms that don't allow this, pick up a PostIt note and put it over the square of yourself and get focused on your students. Encourage your students to do the same.
End the tyranny of the fastest. Remember when there was that one kid in class who always had the answer and would shout it out, leaving you uninterested in participating? That also happens online, especially if the teacher relies on the chat window for student participation. One way to avoid this is to have everyone type in their answer without hitting enter — then have everyone hit enter on the count of three. (Take the class culture up a notch by having participants read and comment on one another's answers.)
Another option that is particularly useful if you're going to call on one student to answer a question is before calling on a student,  give everyone time to jot down their thoughts or answer on a piece of paper. Then ask everyone to listen to the person you then call on and to consider how that student's answer is different from their answer.
Move around. Many teachers move around when they teach in-person and so it can be helpful to pull back the camera, set up a whiteboard or easel, and give yourself the ability to move your arms and write on an actual board. Similarly, students appreciate moving. Have students use hand gestures to react, or have them write answers in large print on paper and show it. With younger students, give them assignments to retrieve some sort of item from their house and then show it on camera.