May 28
2020
Virtual Learning Is Changing Education: Here's What We've Learned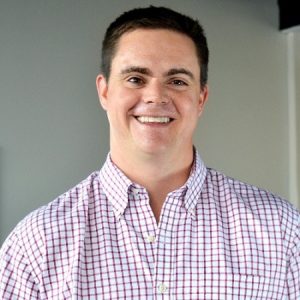 By Andrew Gaent, CEO, Wyzant.
Even prior to COVID-19, online tutoring had become the norm. However, many students and parents were still hesitant. Now 100% of lessons are happening online, with all the real-time interaction that you'd experience in-person.
COVID-19 has changed the way that school is taught in America, at least for the foreseeable future. Online classrooms, parent-assisted homeschooling, and academic "dips" are just a few of the challenges that teachers and students face today. Now, more than ever, educators and parents have discovered a need to be armed with strategies to engage students to not only keep their attention but help them navigate this seismic change in learning delivery methods.
What lessons have we learned from the transition to virtual learning?
As schools begin to consider plans for reopening across America, parents, teachers, students and administrators are looking to evaluate what worked when schools closed this past spring, and what didn't. What they find will help to inform decisions around how to incorporate social distancing and online learning into traditional K-12 education in the future. Here are a few of the lessons that the transition out of the classroom and into virtual learning has taught us about how kids learn, both in the school building and online.
There isn't one style of teaching that works for every student
Rather than choosing only one method of teaching, it's important to consider each learning style to create an environment that boosts the value for all types of students. In a virtual learning situation, teachers find that using tools such as digital breakout rooms for group discussions, having a real-life whiteboard to write on versus a slide show, adding videos, using interactive polls, and group activities can help connect and engage students who are used to face-to-face interactions.
Virtual classrooms can help teachers connect with every student
One unique opportunity in the virtual classroom is making interaction easier for shy and introverted students who may not normally participate heavily in person. Educators can use a roll-call system to call on each student to respond to a prompt and make sure each person is involved. Virtual classrooms and technology allow teachers to connect with students in innovative, new ways that can increase engagement, an important step in helping kids retain the information that is being presented.
Students need encouragement and empathy to keep them engaged
In normal times, teachers create lesson plans that are delivered to kids face-to-face. Now, these same lessons are being delivered virtually and often there is a gap between the teacher-created information and the child's ability to comprehend the material. In traditional classrooms, this would be handled by the teacher. In the virtual learning space, online tutors have stepped in to help fill this void with supplemental materials and a personalized approach to learning that can help a student continue academic progress, even away from the traditional school building.
Parents aren't ready to be teachers
Recently, parents of school-aged children have found themselves acting as not only the parent but as the teacher in many families. Parents are expected to assist kids with school lessons and to fill in the gaps created by virtual learning. This is challenging for many, especially working parents, and many have found that an online tutor can help. "Online tutoring services have stepped in to act as a partner to traditional teachers, helping students build academic success at home," notes Wyzant's CEO.
Schools will need to keep virtual learning in their plans for the long term
State governments, teachers' unions, and administrators are working together to develop plans for the reopening of schools across the country. There are many barriers to a return to the norms of the past, including the need for social distancing, increased cleaning protocols, and protecting the safety of teachers and students. This leads to the need to run both traditional and virtual learning programs indefinitely, keeping technology and the best way to use it for the benefit of students at the forefront of discussions.
Increased use of technology, professional training and programs such as online tutoring have been shown to help academic success, both online and in traditional school settings. As virtual classrooms continue into the new school year this coming fall, these initiatives will lead to new ways of learning and achieving for America's students.