May 13
2020
Virtual Learning In The New Educational Age
Responses from Wayne Bovier, founder and CEO, Higher Digital.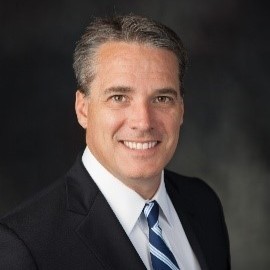 Because most schools have moved to virtual learning environments in response to COVID-19, what are the likely long-term outcomes of this?
(Higher Digital) Most institutions have treated and viewed online courses and programs as a nice-to-have. The long-term impact for every school should make it clear that distance/online learning is a must have especially for the enduring viability and health of the institution. Education and training needs are increasing within every industry, but accessibility and affordability for most institutions has been a lower priority outside of their current business model. Institutions need to incorporate their IT strategy into their short and long-term strategy of the institution —and I think that more will be open to such changes after the challenges of responding to COVID-19.
Will more schools embrace distance learning once we're beyond the pandemic? If so, what will that look like? Will some educational entities move beyond physical classrooms altogether?
Yes, institutions must make sure that they can keep operations going while supporting and continuing to teach their students regardless of location, and many more will take this seriously now. In a worst-case scenario, COVID-19 will continue to impact in-person classes and schooling while there is still a search for a vaccine, so it's critical to continue to invest in improving their online operations, support, and outcomes that also improve their accessibility and affordability.
Non-verbal communications are 95% of communications; in addition, learning and engaging with classmates in-person remain valuable.  What will happen is that more students overall will have access to courses and programs. To make this a possibility, institutions should consider broadening their offerings to make distance learning as meaningful and engaging as they possibly can. This in turn will also help institutions to expand their recruiting and enrollment pool.
In essence, what is the future of classroom-based learning and the technology that plays a role in providing instruction?
"The gap between in-person and distance learning will continue to shrink as technology innovation becomes more immersive. The demand from students, both traditional and non-traditional, and employers continues to increase, but as an industry, higher education has been slow to embrace and expand digital investment that delivers on a strategic mission. In other words, higher education has been too focused on tactical and operational technology investments – important investments but ones that have proven to fall short in the wake of COVID-19. While most schools currently provide a hybrid teaching experience of online and in-person learning, technology must play a larger role moving forward."