Aug 15
2022
What Is Education 4.0?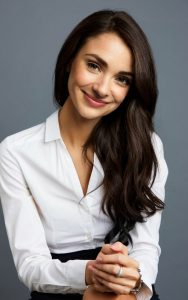 Shannon Flynn is a freelance blogger who covers education technologies, cybersecurity and IoT topics. You can follow Shannon on Muck Rack or Medium to read more of her articles.
As new technology emerged, educators saw the introduction of Education 2.0. Professors and teachers could now take advantage of electricity and lights to provide a better experience in the classroom. Once laptops started becoming available to more of the population, they began the phase of Education 3.0. This meant educators could use the wealth of the internet to show material and ask students to find their own.
Currently, education is entering the stage of Education 4.0. What does this mean for teaching and how can educators use it to benefit their students? Here is a look at what this new era of education can bring.
How Can Education 4.0 Help Students?
Education 4.0 relates to the dawning of the fourth industrial revolution. The production of technology like artificial intelligence, the Internet of Things and 3D printing is increasing, making it more available to the average consumer. Progressive digital devices are becoming more prominent in people's lives worldwide — and education is no outlier.
Many students now are interested in a different way of learning. As education costs rise, nearly 70% of adults want alternate options for credits. The pandemic created a need for people to learn outside of the traditional classroom and Education 4.0 could do that for them. Busy students could learn anytime and anywhere, increasing accessibility for many.
Continued learning for adults has many benefits for them and society. Research has shown lifelong education can postpone a person's symptoms of Alzheimer's or dementia. They'll also continue to communicate with people of all backgrounds and further their careers. Being able to utilize technology like AI and virtual reality will change how curriculums form and make experiments more accessible.
Recent Education 4.0 Trends
With new technology comes new chances to improve the lives of students. Here are just a few advancements education could see by implementing Education 4.0.
1.    Virtual Reality for Education
Imagine if you could stand in ancient Rome during class or perform a dangerous experiment without the consequences. This is what utilizing VR in the classroom can do for students.
By making lessons more interactive, students could likely show greater rates of retention and focus. Additionally, they'll be able to learn more because they'll have more access to information that was previously out of reach.
2.    Student Data Analysis
When using an online classroom, it can be challenging for professors and teachers to grasp if their material is getting through to students. Therefore, professionals are suggesting data analysis as a tool to measure student engagement.
Schools could then use this information to help students find better learning styles and educators find individualized ways to teach. This would need to come with data privacy measures, but analyzing student data — possibly with AI — could give them a better education.
3.    Remote Education
Schools were very interested in this concept because of the pandemic. But, it's a classroom feature that can make it much more accessible. Educators could reach many more students by providing e-learning tools and the opportunity to pace themselves how they want.
Not everyone has the ability to get to a classroom at 8:45 in the morning. Some might be unable to sit for an hour and attend a lecture. Allowing these people the chance to learn on their own time gives them and many more the possibility of learning.
4.    Project-based Learning
Working in a group has many advantages for students. By creating projects using 3D printing, many teachers are saying it improves speaking skills, collaboration and engagement. One professor said 3D printing allows students to see how they can use math for real-world issues.
Providing concrete examples of how people can use their teachings is something any educator wants. 3D printing can help them by showing students how to use math concepts and modeling. Being active in the learning process can help people feel more excited about what they're learning. With Education 4.0, educators will be able to give students more opportunities for projects.
The Age of Education 4.0
Each new industrial revolution introduced more advancements in education. From the invention of the lightbulb to analyzing data for personalized learning, progress has continued to improve students' lives everywhere. Education 4.0 has the opportunity to give people access to learning materials that can give them the skills for a successful future.