Nov 15
2019
What Steps Must Education's IT Leaders Take To Protect Back End Data and Information?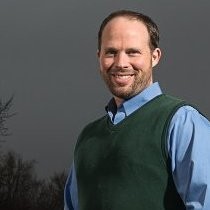 Response from Nathan Maxwell, founder Communication Concepts, Inc.
Educational institutions are a target for cyber crime, just like any other business or non-profit. Concrete, measurable steps need to be taken to protect assets. Making use of a framework greatly helps this. A framework has specific metrics and criteria included in it. This provides a tangible resource to assess against. Usually, an outside team is brought in to walk through the assessment. Once the assessment is done, a remediation list exists. With a list, priorities are established and budget/human capital are applied.
FERPA is a federal law that addresses privacy of student records. It is not broad enough for a school to base its entire cyber security posture on.
Specific steps that all institutions should take include:
MFA — Multi-factor Authentication is a step beyond passwords. Logging in to access a system requires not just a password, but something else. That something else can be a prompt on a phone, a code generated by your phone, a text message, a hardware token that is inserted into a USB port, a finger print … the list goes on and on. The school needs to be aggressive in ensuring there are no gaps in their MFA deployment. If all logins require MFA, but VPN access doesn't, the crooks will find this quickly and exploit it just as fast.
Policies – While these are seen as the boring part of network security, they are critical. Who is allowed to do what? What is not allowed? What are reasonable expectations? If something happens, what is the response plan? Who is included? Who communicates to whom? Policies run the gamut and should be not only created, but yearly reviewed.
Separation of duties — Smaller schools in particular will tend to have one or two key IT staff. These staff are responsible for deployment of new technologies, while managing existing equipment. Picture this, staff is assigned to deploy a new wireless system. As they learn the components, software is installed/configured, firewall rules updated – they are do everything they can to make it work. In the end, it does. But, is the config optimal? Is it secure? Were the firewall updates done in a judicious  and cautious manner? Having additional eyes on a project, particularly those that are subject matter experts, is not only helpful but critical.
Executive support — No cybersecurity progress is made without senior administrative, chancellor, and/or principle support. It's pointless yelling into the wind for staff to try to move something forward without senior buy-in. With management support, funds and personnel follow. Educational facilities never have an abundance of either. But, management's support allows what meager resources there are to be appropriately channeled. 
What should education's IT leaders be most aware about the current treat landscape?
The old saying, "When everything is important, nothing is important" comes to mind. There are always external threats. They will never go away. But, learning institutions are in a unique spot when it comes to insider threats. Insider threats, in a traditional business, are where staff are working as, or being used by, criminals. Schools are unique targets for insider threats.
They exist to encourage learning, challenging ideas, trying new things, even pushing boundaries. Labs need to be setup for students to learn and try things. The same systems students use for learning, academia uses for grading, class management, and transcript creation. Students are brought very close to critical systems. Insider threats are very real threat to educational institutions.