Dec 2
2019
A Look Back At Education IT's Decade That Was
Response from Samir Tout, professor of information assurance, School of Information Security and Applied Computing, Eastern Michigan University.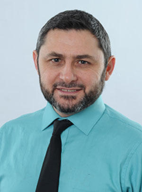 In the last decade, we have witnessed a shift in the IT landscape with the rise of cloud computing, mobile devices and the Internet of Things (IoT). As a result, a new era has begun—one that brings along promising infrastructural enhancements, albeit with new challenges to the modern enterprises, including educational institutions. This necessitates that IT leaders at schools and universities perform a thorough analysis of how this will impact their systems, networks, and most importantly their data.
Educational institutions produce a massive amount of data about their students and staff. Such data constitutes a luring treasure trove for hackers who may launch advanced attacks against various layers of the school/university systems. IT leaders at these institutions must pay attention to key measures that are still common even to a great degree to the modern IT landscape.
If established, these measures would mitigate or possibly eliminate the risks of potential intrusions. They include: system hardening, secure perimeter architecture, anti-malware and endpoint defenses, strong encryption, establishing and adopting security policies, and applying information security principles such as least privilege, separation of duties, and role-based access control.
Furthermore, one of the most forgotten yet important measures is security awareness training and professional development for the staff that maintain the institution's infrastructure. This has become even more vital with the advent of the modern IT landscape mentioned above, as staff members must stay up-to-date or otherwise risk being ill-equipped to properly maintain the infrastructure and its hosted data.
IT leaders must set strategic goals that embrace the above measures as part of the fabric of the institution. This means, among other things, that they include them in their strategic plan, allocate proper budgets for them, and support them with resources and, when necessary, expedited approvals.