Nov 4
2020
How Are You Currently Responding To School's IT and Technology Needs?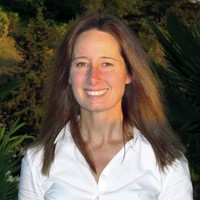 Responses from Heather Paunet, senior vice president of product management, Untangle.
This year has brought to light so many barriers from school districts, educational entities, colleges to universities when it comes to comprehensive IT security. One of the main pieces was secure access to online learning platforms. When every school, college, and university transitioned to remote learning many administrators quickly realized that this was going to create a large scale network vulnerability issue.
Typically, schools find that their networks are just as complex as large-scale enterprise businesses. With students on campus bringing their own mobile devices, smart classrooms, teacher devices and administrator offices, a school network can quickly get almost as complex as a network for a large city. Many times, personal devices are segmented onto a secondary network, minimizing any access a hacker may have to their main network, but also as a way to increase the bandwidth shared by other school-related applications. Another aspect of school networks is the segmentation of user groups, teachers being allowed access to certain items on the Internet, while students are closely regulated, blocking access to harmful content or flagging words that could potentially lead to something else, such as "bullying" or "self-harm."
Each school network was built, tested, and audited to maneuver through the needs of students, teachers, and administrators – however, when everyone was sent home, these policies and protocols many times did not follow them. It wasn't until schools realized how many students needed setting up with safe and secure access to school resources that IT administrators reached out to companies like Untangle to work through remote connectivity issues. IT administrators needed solutions for getting students devices that would help them continue learning, and use virtual private networks, or VPNs, to extend those safety protocols to these devices, regardless of where they were located.
How are you guiding them?
Untangle has long worked with school districts, individual schools, colleges and universities to create safe networking solutions for their students and teachers. We understand that access to a variety of VPN connectivity options, along with a multi-layered security approach, can reinforce the network and minimize vulnerable access points that can be exploited by cyber criminals. Once the main network consists of user-defined access, advanced web filtering protocols, and credentialed-access to any platform containing student data, using a virtual private network solution helps extend these to student, teacher, and administrator devices.
We also believe that continuing cybersecurity education is crucial for teachers, parents, and administrators so that they understand how to stay safe on the network. This year we provided more guides, checklists, eBooks, and webinars for network administrators as effective tools they can use as additional training support. Giving each of these groups the tools to understand how phishing emails or malicious links work, being able to easily identify them in their email or social media invitations, and notifying members of the IT team greatly reduce the chances of being the victim of a ransomware attack. While the network has policies in place to protect and secure student data, adding a layer of human awareness and knowledge only makes those policies stronger.
What issues are schools facing with their IT?
Budget continues to be a barrier for most school districts and educational institutions. This year we saw a noticeable postponement of IT-related projects and initiatives due to the pandemic. Many districts were overwhelmed by the need to support their students with tools and resources, using their current budgets to do so and keep their communities moving forward. As a result, many projects, especially those relating to updating or upgrading their IT security solutions were postponed until the next fiscal year.
Outside of the issues brought on by the pandemic and distance learning, schools continue to face a multitude of issues with their IT security.
As more devices and device types come onto campus, network administrators need to find ways to safely allow these devices to connect without potentially harming the main school network. For example, students will continue to bring different mobile devices on campus. These devices should connect to a secondary WiFi network, outside of the main school network, to ensure that these devices can be monitored, social media networks can be blocked during school hours, and that any file sharing done outside of the school doesn't impact the network when on campus.
When it comes to higher education campuses, network administrators are constantly looking for ways to adapt to the bandwidth needs of not only students but buildings, departments, and other IoT devices. Many university campuses have adopted machine learning or AI-based devices to keep students and the campus as a whole safe, or have installed new technologies to connect learning with other classrooms outside of the immediate campus, all while making sure that every cafe, library, or study hall location provides high-speed connectivity.
Networks will continue to become more complex and with this complexity there is an increased need for network management in real time with granular visibility to make adjustments as needed.
What areas of IT are seeing the most investment currently and why?
Currently the areas of IT seeing the most investment are in connectivity solutions. Schools, districts, and other educational institutions are taking a long look at their current connectivity solutions and exploring other options, if needed. It has become invaluable that students find continuity between in-classroom and distance learning and providing secure connectivity solutions is one vital way schools can guarantee that happens.
Another area that IT teams are investing in is endpoint security. Endpoint security monitors all devices that connect to the network, meaning laptops, mobile devices, tables, or desktops that are being used for any learning purpose is being monitored for malware or viruses. This, along with the use of VPN connectivity and eLearning platforms are the three largest IT investments we are currently seeing in the educational space.