Feb 22
2022
A New, Strategic Role For Institutional IT: Delivering Student-Centricity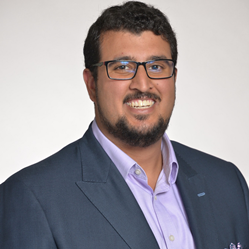 By Amrit Ahluwalia, director of strategic insights, Modern Campus.
Historically, education IT professionals have supported their respective colleges and universities from the behind the scenes. They've provided and maintained the critical infrastructure that allowed their institutions to serve learners, largely in the shadows, maintaining everything from server racks to campus Wi-Fi, to the printers in the library.
Of course, leading technology is no longer a "nice-to-have" for any business, and higher education is no different. Arguably, the technological infrastructure is as critical to helping set learners' expectations of the institution as programming itself.
So, for the modern education IT professional, the most important topic they should be focused on is the student experience—both inside and outside the classroom.
By modernizing the digital experience being used to engage learners, IT professionals can help their respective institutions make massive strides to becoming environments better suited to the expectations of the modern learner, no matter their age.
Everyone today is first and foremost a digital consumer; they use Netflix, Amazon and Uber on a daily basis. Modern colleges and universities need to ensure students are able to access critical institutional information, resources and administrative tools when and where they want.
This means creating a secure environment that allows students to log into a portal to access receipts, request (and pay for!) transcripts and perform other bureaucratic and administrative tasks that are usually performed by front-line staff. It also means creating environments that automate adaptive communications, ensuring that learners are receiving relevant messaging from the institution through their preferred channels at the right time.
What's more, IT has a role to play in supporting the delivery of high-quality academic experiences. That's not to say the CIO will be teaching classes, of course. But it does mean creating an infrastructure that allows program catalogs—which are generally PDFs uploaded to the website—to be digitized and updated from a single location. It also means creating workflow structures that allow program approval processes to be automated and simplified, so that everyone from the program chair to the accreditation body is in the loop when something changes.
Now, if you're an education IT professional, you might be thinking, "How on earth are we going to build all this?"
Well, I'm here to tell you: you're not. By shifting education IT to focus on the student experience, the role of the IT department itself also needs to evolve. Rather than building every technology, tool and support mechanism in-house, leading education IT divisions will transition into partnership experts.
This means empowering relevant departments across the institution to identify, acquire and onboard tools and technologies that will allow them to improve the experience they deliver to students while also minimizing the manual (and oftentimes repetitive) processes and workarounds that are common for higher education frontline staff.
From the IT perspective, it's critical to ensure department leaders are buying systems that are compliant, accessible and secure. It's also critical to ensure these tools can integrate into other key, institution-wide systems of record.
Taking this approach minimizes the workload on IT, and also minimizes the tendency for institutional staff to rely on IT for the execution of relatively simple tasks. As a result, IT professionals' time is opened up to work on high-value, strategic tasks that will create meaningful change for the institution.
By the same token, it empowers institutional staff—whether they work in the faculties, registrar's office or in support offices around campus—to execute tasks that otherwise might have been bottlenecked in IT. Things like updating the website, making a change to the catalog or processing a refund request shouldn't be held up by a modern IT division.
To that end, investing in the right set of tools and ensuring their interoperability creates a more seamless experience for students. It allows them to focus their time on their learning—which is why they engaged with the institution in the first place—because they don't have to spend their energy on trying to navigate complicated institutional bureaucracy.
By taking on this role and focusing on modernizing the student experience, IT divisions can play a central role in driving the strategic modernization of higher education institutions as we shift into a new normal defined by streamlined access and simplified engagement.