Oct 22
2020
Costly COVID: How The Pandemic Is Hurting US Colleges' Bottom Lines
By Patrick Ward, director of marketing, Rootstrap.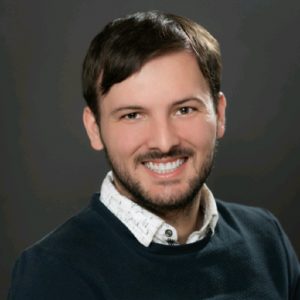 You don't have to search far to find a family that's had schooling upended by the pandemic. Stories echo in the virtual workplace meetings of hybrid schooling, anxious parents and students left baffled by a series of communication missteps. In the midst of all this chaos in the education industry, the tech side has seen an explosion in growth.
According to a recently released report from education development agency Rootstrap, the ed tech and online learning space has grown 335% in terms of revenue because of COVID-19, when compared with the previous year. This growth, however, is not being evenly distributed across the entire space.
Most notably, the majority of the increase (a staggering 559% revenue growth) was on education IT services that are used by universities to conduct and manage online coursework. Revenue increases for courses and e-learning alternatives to traditional college education was only up by 130%. These ed tech services include secure web conferencing licenses, ebooks, learning management systems, and a whole host of IT services specifically enabling universities to transition from an in-person model to a digital-first student experience.
The issue?
Universities are caught between a rock and a hard place. As much as universities have been spending big on Education IT services, they are taking a financial loss in declining revenue from income streams such as athletics, housing, and dining. Take UC Berkeley as one example: $10 million was spent on upgrading their technology to support online learning, while simultaneously anticipating a $340 million fiscal hit because of COVID-19. In summary: they're spending more, and earning less.
As Aaron Rasmussen, founder of Outlier.org and MasterClass, states, "Traditional, in-person, higher education experience is suffering, since colleges are unable to deliver on much of their value proposition."
For those colleges without the large endowment funds or brand name credentials, the situation is even more dire. New York University professor Scott Galloway predicts that as many as 10% to 20% of US universities could permanently close as a result of COVID-19.
So what's causing this crisis in higher ed? At a casual glance, it boils down to two factors: structural and perceptive.
At a fundamental level, most US colleges were not designed to deliver education online. Prior to the pandemic, in-person vs online education didn't have a one to one comparison. Now, the comparison couldn't be more stark. And students are not happy about it. Forced to pay "in-person rates" for an online-only degree, students are observing that the premium educational institutions commanded is no longer worth it when stacked up against, "online skills education providers who offer certificates at a fraction of the cost," according to Cengage CEO Michael Hansen.
And that's the rub! Universities are rapidly spending on education IT products to compete against online-only providers who deliver more affordable certifications. Certifications that are no longer deemed fringe or "not as valuable" as a traditional, four-year degree.
In many respects, this isn't a surprise. Collegiate education has deviated from the needs of students from some time now. But it took a pandemic to accelerate, as Springboard CEO Gautam Tambay comments, "Trajectory of online learning … by a decade."
In qualitative surveys of students conducted by Rootstrap, the message is clear from College seniors: it's a sunk cost now, but if I was deciding on college today, I wouldn't automatically be going to college. 
There is a silver lining!
The increased investment in education IT bodes well for improving the experience and effectiveness of online learning. As Rasmussen opines, "I hope that this experience will help evolve the cost structure of higher education to make it more affordable and flexible." For the sake of students, parents, and the system at large, I hope he's right.