Mar 26
2020
COVID-19's Impact On Technology For Students At Cicero District 99
Responses from Superintendent Rodolfo Hernandez, Cicero District 99 (D99).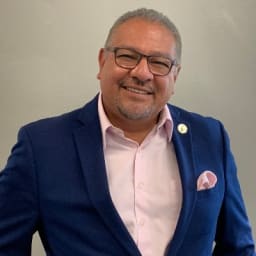 D99 is a public elementary school district in Cicero, Ill., a near-west suburb of Chicago that is home to more than 82,000 residents. The district includes 16 schools and educates more than 13,000 students in pre-kindergarten through eighth grade, most of whom (95%) come from bilingual or English-learning households.
The district is transformative and has been a statewide leader in providing innovative, 21st-century learning opportunities to empower the young people of its diverse, bilingual community. It arms its students, the majority of whom are low income, with skills, tools, knowledge and mindsets to effectively prepare them for global opportunities of the future — in education and the ever-changing workforce.
How are you responding and what technologies are you using to connect with students and even parents in an attempt to minimize the disruption? What have been the results? What works? What only causes more friction?
Our response to wide-spread school closures has been seamless, as we've transitioned to instructional delivery, remotely. As a 1:1 device district for several years now, teachers and students are familiar with the various online platforms, resulting in online content delivery requiring minimal adjustments from both staff and students. Through the creation of an eLearning group within the Schoology learning management system, we were able to provide a curriculum repository where all staff has access to a variety of informational items and resources, related directly to the district eLearning expectations. The collaborative feed within our platform allows for the open exchange of ideas between group members, while also providing the platform to pose questions or challenges. Due to the open nature of this forum, information exchanged remains visible to all group members, thereby casting a wider communication net.
While the familiarity with our online platforms and resources has supported a smooth transition into eLearning, our structures for effective communication have served as a pillar to bolster our systems. Our public relations team continues to communicate with our stakeholders through social media, with our district website serving as an up-to-date resource for all information related to the district. Additional communication occurs through the use of robocalls and the implementation of a district hotline, which funnels all incoming calls to appropriate personnel. To provide consistency in messaging across all tiers, District personnel provide daily updates to all administrators and staff, summarizing pertinent information from state and federal agencies.
Although the transition to a remote learning and working environment has been a change in practice for everyone involved, the outcomes have been extremely positive. This success can be attributed to the foundational work of both curriculum and technology departments, in order to provide a strong foundation in the event conditions necessitated a move to eLearning for the district. Cicero District 99 was one of the few districts in Cook County to have an eLearning Plan already in place and approved by the Regional Office of Education.
In addition to having a dedicated administration and teaching staff, committed to meeting the needs of our students during this challenging period, we credit a stable and reliable infrastructure, the delivery of countless hours of professional development in the area of technology integration, a dedicated technology support arm, and effective processes and procedures for the smooth transition to eLearning.
Are you using technology? If so, what are the approaches you are taking? Are you moving to eLearning platforms? Which vendors are you partnering with to deliver these solutions?
District 99 teachers have access to numerous online platforms to deliver instruction. Teachers can choose to hold class discussions and deliver classroom assignments through Schoology or Google Classroom. This flexibility allows teachers the autonomy to use the tools that work best for their course and their students.  The results demonstrate that our students have the opportunity to be engaged in learning while at home.
An additional layer of support for implementation has been real-time coaching in this eLearning environment. While teachers and students have been immersed in digital learning in the classroom, the transition to full time eLearning has presented new learning for the teaching staff.  The coaching support staff in our district has quickly moved to digital coaching through platforms such as Google Meets, Google Chats, and through Schoology.
Are your IT and service teams able to meet the need in the new era or have you been caught flat-footed?
Five years ago we embarked on a journey to conduct detailed research on technology and STEAM instructional practices and platforms. Our  goal was to get our district ready to meet the educational and communication needs of all of our stakeholders. A specialized team was formed to develop a very detailed strategic tech and instructional plan. This plan has allowed for a very smooth implementation of technological infrastructure, and integrated instructional practices and most important to provide digital equity to our faculty, staff, parents, and students.
We, as a district, have streamlined our approach of providing support and services to our teachers and students. We have incorporated the ability for teachers to receive tech support remotely a few years ago. This has increased efficiency in our management of technology resources and ensures the loss of instructional time is at a minimum. Becoming this agile, we are able to now provide technology support remotely from anywhere in the world. Technicians are connected from home and assisting any users, from the convenience of their homes, with technology issues. We have also expanded our ability to support parents and students with technology issues via a dedicated hotline. This hotline was established to ensure parents have an avenue to communicate issues and receive assistance in a timely manner.