Feb 18
2021
How Schools Can Get More For Their Used Edtech Devices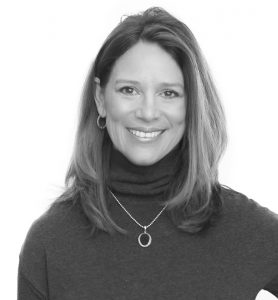 Most buyback companies have a grading scale for devices that take deductions for things like scratches, dents and cracked screens. For example, in a recent buyback scenario the buyback price for a used iPad 6th Generation ranged from $205 for a "Grade A" device in top condition, to $20 for a "Grade F" device with a broken screen or other component, a $185 difference. Multiply that by dozens or even hundreds of devices, and it can add up to a significant financial loss for schools.
Some school districts charge parents for devices that are badly damaged, which is difficult to enforce and can create some unpleasant interactions. Yet there's a little known secret in the industry that can net school districts some serious money for very little effort: Apple Care+.
Districts that have iPad under warranty with Apple Care+ and don't have a deductible can send damaged devices to Apple Care+ before the fleet is refreshed and Apple Care+ will replace the broken devices with brand new same generation iPad. The great news is that it doesn't cost school districts anything to do this; they've paid for the service with their Apple Care+ fee.
A school district on the east coast of the United States refreshed a large number of Apple iPad and MacBook Air last spring. Before the refresh took place, the district's director of technology asked a local Apple Authorized Service Provider to send approximately 1,000 broken iPad in to Apple Care+ for replacement. The school received new-in-box same generation iPad in return.
When traded in with other devices, these iPad were worth top dollar and brought the school district an additional $140,000 at trade-in.
If you plan to leverage Apple Care+ to replace broken iPad devices, here are some things to keep in mind:
This strategy works best if you have Apple Care+ with no deductible. Plans with a $49 deductible are common, so ask your Apple rep if the deductible can be waived when you purchase the service.
Schools can work with Apple Care+ directly or find an Apple Authorized Service Provider to manage the process. Apple Authorized Service Providers are paid a per device fee by Apple, making this service free to schools.
Look for a buyback partner who will do this for you. Some buyback companies will pay a premium for devices that still are under Apple Care+. Apple permits schools to make a one-time permanent transfer of their rights under the plan to a buyback company, who then can send broken devices in for replacement.
Schools must act before their Apple Care+ plan ends. Once the plan expires, they no longer can exchange broken devices for new.
As school districts are challenged to deploy more technology than ever to meet the remote learning needs of students during the pandemic, strategies like this go a long way toward funding growing technology needs. It also signals to tax payers and other stakeholders that schools are being good stewards of their money.