Oct 21
2021
Learnability For Learning Outcomes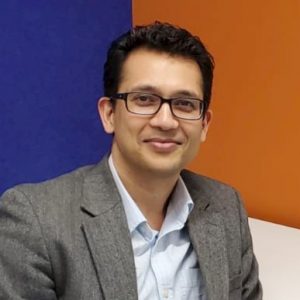 By Mitrankur (Mit) Majumdar, vice president and regional head—services, Americas, Infosys.
Gen X and older learnt a broad range of skills during their years of formal education that they applied throughout their working life. On the other hand, the millennials-and-younger employees will acquire new skills just-in-time and in short spells, repeatedly, as they change not just roles but even professions several times during their career. As the half-life of skills shrinks fast, the talent gap is widening to alarming levels: Millions of Americans remain unemployed (8.4 million in August 2021 ) even as millions of jobs go unfilled (10.1 million ).
Academic institutions, corporate trainers, and all other types of education providers have to address this issue by stepping up their learning and development (L&D) initiatives. However, simply throwing money at it is not the answer. Study after study has found that executives are disappointed with the outcomes of their company's often substantial training investments.
I believe learnability may be the answer. Especially when nurtured alongside  a growth mindset where the learner is constantly looking to enrich their knowledge and aspire to an upward mobility in terms of skills and opportunities.
Learnability can be defined as a personal attitude based on a conscious and active focus on the permanent development of one's own talent. It is this attitude of self-management of learning that's different from the traditional approach of internal training, perceived as a requirement of the organization, external to the individual.
The reason why learnability works is because it empowers learners – rather than the learning providers – to manage the contours of their learning. The learners decide what to learn and at what speed, when they will learn, and through which channel. The core principle of learnability is to promote learner-centric learning; this is precisely why it produces better outcomes.
By definition, learnability requires learning to be freed from the boundaries of physical classrooms, in-person teaching, fixed timings, and linear, rigid, monolithic curriculums. The employees of today are learning lifelong, but that's where the similarity ends.
Each individual may need a particular skill at a different time or stage in their career, and in different degrees of depth. Hence employees must be empowered to access the learning program that is right for them, at any time of their choosing. They should be able to pick and choose learning modules,  pace the learning program, and determine their own outcomes (learn something new, upgrade existing knowledge, qualify for certification and so on).
Importantly, learners should be able to access learning, and enjoy a consistent learning experience, from anywhere in the world, and on a variety of devices. With omnichannel access, comes the demand for seamless switching, Netflix style, so a learner who is studying on a mobile while taking the office bus back home, can pick up the lesson from where it was left off, on a desktop, after dinner.
One of the lessons of the pandemic is that while classrooms can be dispensed with, the classroom experience should not be. Students must have a way of connecting with peers and collaborating on projects in virtual cohorts. They should experience a sense of belonging and camaraderie even while learning remotely and asynchronously. They should also be able to benchmark their progress or performance versus other students. Last but not least, students must be allowed to rate and review their learning experience to give feedback to providers and to guide the choices of future learners.
With learnability changing the learning consumption model so fundamentally, there will naturally be a need for a new learning delivery model as well. We require an alternative to the fixed-duration, on-campus education model, which is flexible, open-ended and designed to support learner empowerment. One possibility is a recurring subscription model of learning and development. Learning providers, including universities and corporations, can offer job-related skilling programs providing recurring, bite-sized, up-to-date learning to subscribers, throughout their learning lifespan. This would allow employees to upskill as and when there is a job opportunity, and thereby fill the millions of positions that are lying vacant.
All that remains is to create a robust digital platform to connect the consumers and providers of learning. Infosys Live Enterprise Platform for Education  is a fine example of a solution supporting synchronous, asynchronous and hybrid learning.
The ideal platform needs to have all the desired attributes discussed earlier, from anytime-anywhere access to seamless portability between devices to collaborative and social functionality. A dashboard that allows students to measure their performance against various parameters, take tests, or even schedule meetings with teachers and mentors, is an essential part of the experience.
Promoting self-driven learning as well as collaboration with peers, the platform is perfectly aligned with the principles of learnability and can be a vital tool for bridging the skills gap that is challenging most organizations worldwide.