May 12
2021
Our Community Colleges: The Fastest Path From Learner To Earner
By Mark Triest, chief revenue officer, Modern Campus.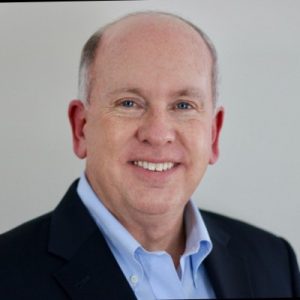 In my 30 years of serving higher education, I have had the privilege of visiting hundreds of community colleges across the country. I have seen firsthand their level of caring and concern is second to none, and the value offered is unequaled.
The problem is, many people don't. All too often, prospective students have a perception that going immediately to a four-year college or university, despite the costs, carries more clout or is somehow academically superior to community colleges. Many parents are often swayed into a mindset that community colleges are second best—whatever the reasons (keeping up with the proverbial "Joneses?") and at whatever the costs (loan debt that few can afford).
The reality is that community colleges help students transform from learners to earners. To start, students with an associate's degree earn significantly more than high school graduates, and because of their talent and training, are attractive to employers upon graduation. Further still, students transferring from two-year colleges are highly sought after by four-year universities because they can handle college level work and are more likely to graduate.
There's so much that community colleges do—for their students, neighbors and communities—that we should celebrate, including:
Pathways: Community colleges also offer program pathways to help students translate their interests into a career, affordable—and in some cases, free—tuition. 
Relevance: Community colleges have strong relationships with local industry and employers, giving graduates a leg up on finding a job immediately after graduation. This also improves the local tax base and encourages other businesses to come to town because the population is educated. 
Support: Most impressive, these schools provide built-in support for first-generation, low-income and returning students. 
Outcomes: Given the diverse audiences served by community colleges, they deliver a healthy program mix leading to certificates, workforce credentials, associate's degrees and even bachelor's degrees. 
Diversity: Community colleges serve a varied student population: students directly out of high school, employees interested in upskills or earning a degree, people in transition who want to augment training in their field or who want to change careers altogether, and the entrepreneurial workforce, people who want to work for themselves and need a specific skill set.
Building public awareness and excitement for community colleges will take three major shifts, which need to be driven by the colleges themselves but also supported by federal and state funding:
Touting the Value of Community College
It's no secret that compared to four-year colleges and universities, community college is an incredibly affordable option. In most states, a full load of classes can cost less than $4,000 a year. A few places even offer tuition for free. What gets lost in the messaging, however, is that while working toward an associate degree, students can also earn microcredentials and certificates that significantly increase their marketability while still in college. In other words, rather than making minimum wage while in college, they might make upwards of $20 an hour or more simply because they've earned a certification in a specialized field.
From a tactical perspective, college leaders can increase awareness about the value of these types of programs at community colleges by making academic and career outcomes more obvious. That way, when students investigate different offerings, they will have a clear understanding of required courses, available career pathways, and credential options that can be earned along the way. It's a win-win for modern learners who want to know: "Is this college program worth it?" 
Reimagining the Academic Quality of a Community College Education
Attend a first- or second-year class at a major research institution and it's likely to be taught by a qualified TA. Attend a class at a community college and it's likely to be taught by an experienced professional whose sole purpose is to teach, inspire and transform. In my vast experience, for the first two years of college, there is no material difference in terms of quality education between a community college and a good state or private school. In fact, students often get more hands-on experience and the opportunity to engage in learning at a deeper level at community college (smaller class sizes often led by practitioners) than they do at four-year colleges and universities.
Who knew? Based upon the level of student debt in the United States, apparently not many. The affordability factor is a compelling story that deserves to be the hallmark of a comprehensive marketing campaign both online and through traditional media. But that data is rarely made available to students, who often come away dissatisfied because they can't find the information they need to make smart financial and academic decisions.
On the ground, college leaders can address these issues by ensuring the information they're feeding students is tailored to each learner's needs. A dynamic, accurate and timely website that anticipates what students need to know will drastically increase engagement with your most important audience. In fact, more than half (54%) of students report that they prefer websites that allow them to personalize content to meet their interests. And when the right digital engagement platform, even understaffed teams or one-person IT shops can keep the site fresh and up to date. 
Personalizing the Online Community College Reach
Finally, it's important that community colleges remember that even when online, they should flaunt one of their strongest assets: the personal touch that they have come to be known for in higher ed. Students crave personalized interaction, so there's no excuse for dumping stale content on your website and expecting engagement. Instead, invest in tools like virtual tours, financial calculators, interactive maps and personalized academic pathways to extend that personal touch to every click the student makes. Even the way you highlight student stories can build lasting connection and prompt a student to engage, explore and ultimately enroll.
Our community college system is the envy of the world. In a post-pandemic world where students expect and deserve the same engagement online as they experience on campus, it's time to make the most of how technology can publicize the community college story and expand reach to those who need it most.