Nov 15
2021
Scale Up For Success: The Role of IT In ESSR Spending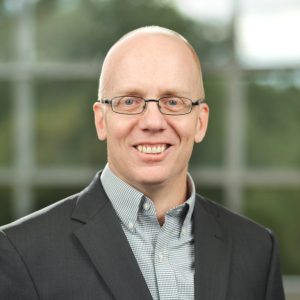 By Eric Jansson, who leads Ed-Fi's data standards works and manages other Ed-Fi software development efforts.
The pandemic has reshaped the school experience. From how students learn to how teachers teach, and just about everything in between, has changed in some way or another since March 2020. In the edtech space we saw massive investments in instructional systems, devices, and basic connectivity infrastructure as schools scrambled to get creative and extend instruction into remote contexts.
Those tools and process still largely remain in place, and the Elementary and Secondary School Emergency Relief (ESSR) Fund spending promises to bring a new wave of investment in similar tools.
While educational organizations may have the right individual (read: siloed) resources, we must rethink how to use them together as systems, in order to support educators with real-time, secure data.
First, Carefully Consider Your Options
In response to the pandemic, the federal government is attempting to help schools and the larger education ecosystem recover by providing an unprecedented amount, $190 billion, of funding from multiple grants, including the American Rescue Plan. The money can be used at each districts' discretion and in various ways, for example: providing extra health and safety options, additional staff, technology enhancements, and additional extracurricular programs.
Budget decision makers will likely be inundated with products and suggestions as edtech companies vie for their attention and partnership. As these funds start to deploy, it's crucial for school leaders to work with their IT leaders to create a smart, tactical approach to their spending strategy and decisions.
The education system is at a critical juncture. Now is when schools can and should focus on laying a better foundation to connect our classrooms and modernize our technology infrastructure. And part of this foundation must be comprehensive strategic data visions, including strategic plans to implement data standards.
By making these considerations now, before solutions become adopted piecemeal, districts can ensure that the software platforms they invest in can work together and achieve data interoperability. The effort to create this data vision and plan won't be small, but the results would have an enormous positive impact.
Implement an IT Infrastructure. Now.
With such a significant amount of funds, school administrators might be quick to purchase new hardware items and devices for students or additional software to help with immediate or short-term needs. While these investments are indeed great candidates for budget attention, if this new tech isn't correctly implemented, it can fall short of being helpful to educators and students in the long term.
Meaning, a one-time purchase of, say, new laptops is only the first step of many that school IT departments must take to create a positive ripple effect. After securing the laptops, educational organizations need to then focus on ensuring interoperability: connecting student's educational data across platforms and software. This level of interoperability between systems would truly be a harbinger to the last-mile problem of student data. It would also empower teachers to use data in order to better understand specifically where students are falling behind — and how to help.
Creating this data vision and including interoperability in a strategic district data plan will take time, effort, and collaboration. Education leaders must bring teams together from across the district to help create these plans, including details on how to train up IT departments to implement the data vision. While challenging, it's critical to face the task head on and as a united front. If we wait to organize data after this funding spree is already in full swing, it will be too late to make a difference this school year, and the problem will only infinitely compound.
Remember: Alignment is Essential
Educators are now looking beyond print materials, predetermined curriculum, and observational evidence to help them instruct students. They already have a mountain of data collected from platforms and programs that has the potential to create a better, more holistic view of student progress. Now, educators just need a way to bring the potential to fruition. Here's how we get there:
First, we must be more strategic about procurement processes, and focus on increasing ease of adoption and accessibility of devices or applications for end-users. In a recent survey conducted by my organization in partnership with EdWeek, we found that 57% of school superintendents believe insufficient training for educators as the biggest challenge for data usage.
District leaders must go beyond simply purchasing technology and software. Ensuring teams are aligned with the technology — and why they need it — is also critically important. Creating strategic procurement plans and processes can help drive home this understanding, as it involves overseeing all aspects of acquisition, from planning and development to training staff and post-purchase and implementation performance.
Second, we must demand interoperable products, and thereby allow for "best of breed" selection. A diverse and growing marketplace of edtech offerings is beneficial to schools and students: New suppliers bring creative ideas into the classroom while helping to solve problems that are intractable without sufficient and holistic data.
Ensure Your IT Team Engages in Procurement Due Dilligence
As the diversity of school district tools grows, the difficulty of connecting tools into school operational processes grows and seeing the "whole student" across these products shrinks. With data spread out all over the IT department and dozens or hundreds of ad hoc data transfers in place to keep these tools running, IT departments are overwhelmed.
Faced with this problem, the temptation is to expand commitments to providers who offer a monolithic approach to solving these problems within their "walled garden." However, this limits the ability to choose the right tool for the right school.
By demanding providers use data standards and support interoperability, IT departments can more easily incorporate new offerings, help organizations guide student activity using these products, and better understand how various local programs are performing — and how to improve them.
The catch: This is no easy feat. IT departments must dedicate time to understanding interoperability and which standards are most relevant and critical to their needs. This takes time. And administrators must ensure their IT departments do their due diligence, and support them in attaining it.
Let's Not Waste $190 Billion
While ESSR funds are laying the foundation for education leaders to prioritize data infrastructure and interoperability initiatives, they also bring long-term and strategic value to students, teachers, and the wider education space.
While we are reaching historic funding levels, it's crucial we remain focused on the end goal: help students succeed in today's ever-changing educational environments. This starts from the top. Without strategic and thoughtful decisions from the beginning, we put ourselves at risk of not reaching our ultimate goal. IT leaders and education technologists will lead the way in strategically and wisely investing these funds. Let's get to work — and not waste $190 billion.