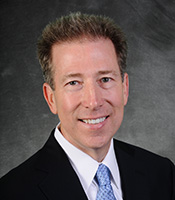 Cox Communications' president and CEO Pat Esser announced in a live press conference today that Cox will pledge $60 million over the next year to close the digital learning gap.
Esser urged in the press conference the need for collaboration to solve the digital divide.
"Our commitment remains strong, but we cannot do this alone. We need to keep partnering with cities, school districts, counties and community-based organizations to get families connected," said Esser. "Connection is more important than ever before, especially for kids."
Esser also announced that Cox will be extending the company's offer to new customers that qualify for Connect2Compete.  New customers that sign up for the program before the end of the year will receive the company's low-cost internet for two months free, and $9.95 per month thereafter. Cox's outdoor Wifi hotspots will also remain open to keep families connected during this time of need.
The press conference included Jim Steyer, founder and CEO of Common Sense Media, the Superintendent of The Clark County School District in Nevada, Dr. Jesus Jara, Senator Jacky Rosen of Nevada and President and CEO of the NCTA – The Internet & Television Association, Michael Powell.
Cox CARES Act Solutions for Education
As school districts work to connect teachers and students through the Coronavirus Aid, Relief, and Economic Security (CARES) Act, Cox has launched Cox CARES Act Solutions for Education to help school districts as they implement virtual learning during the pandemic.
The CARES Act funds can be used by school districts for purchasing educational technology to support online learning for all K-12 students and for additional authorized activities.
Cox offers a variety of connectivity solutions to districts that are subsidizing internet to better support students and educators as they implement virtual learning and teleworking in their homes.
Cox CARES Act Solutions for Education include: