Nov 15
2022
How Educational Entities Can Benefit From ITSM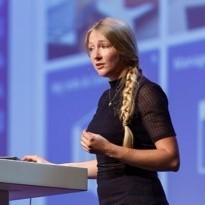 By Hannah Price, head of UK consultancy, TOPdesk.
It's no secret IT service management (ITSM) can help companies and businesses streamline efficiencies, cut down on costs, and improve customer satisfaction. But can it help schools? Today, many educational entities are embracing the use of ITSM, or the process and technology used to plan, deliver, and support IT services, at a rapid rate – and for good reason.
Take the average college or university for example. During any given year, there are thousands of students enrolled, and these students need help with everything from configuring the Wi-Fi to resetting their campus password. Along with students, there are faculty, staff, and alumni who also need assistance with things like booking rooms, renting equipment, and troubleshooting issues.
Accessing such services could mean a phone call, an email, or an in-person visit to the relevant department. Or it could be as simple as registering a ticket in an easy-to-navigate self-service portal.
But it's not just higher education institutions embracing ITSM. Many secondary schools or multi-academy trusts are finding value in the performance, reliability and improved efficiency ITSM can help provide. Millfield School, for example, implemented ITSM to great success in improving communication across sites and between departments.
What is ITSM and how does it work?
ITSM is the process of designing, delivering, managing, and improving the IT services an organization provides to its end users. For example, instead of a student having to email or call the IT department for help with configuring the Wi-Fi or a professor making a special trip to the departmental office to rent a lecture hall, they simply log into their ITSM portal, fill out a request and go about their day.
Here are five ways ITSM can help educational institutions – from primary schools to universities:
1.    Reduced operational costs and improved efficiency
ITSM tools help streamline problem resolution. As a result, your helpdesk team will spend less time on each service request and the users will be back up and running faster. ITSM insights can also help identify which resources are not being used efficiently. For example, is there technology that isn't being used because it's out of date? Are there certain rooms that are constantly requested because they house the latest equipment and connectivity? A good ITSM tool can help you identify ways to streamline and update your school's resources.
2.    Increased staff and student productivity
With the right system, ITSM – especially one with self-service tools – can help shorten resolution wait times, leaving IT resources to be more available when your users need them. With self-service tools, students will no longer need to make an appointment to get a housing issue resolved and professors will not need to trek across campus to reserve a specific lecture hall. Requests like these can be resolved quickly on their own through a web interface. It can also help teaching and administrative staff with similar needs.
3.    Improved customer experience
When students, staff, or faculty visit the service desk, they expect to receive knowledgeable help to quickly solve their issue(s) so they can continue their day without delay. One of the benefits of implementing ITSM is that it allows the service desk to easily feed known issues into a knowledge base for future use. This way, if the issue occurs to another user, they can help solve it immediately.
Once a problem has been solved, automation can make it simpler to obtain opinions, feedback, and suggested changes to processes. Instead of lengthy conversations to garner feedback, automation can prompt a short survey after each interaction to help managers understand which areas can be streamlined and which processes may be overly cumbersome.
4.    Better visibility
Your ITSM tool should provide you with clear reports and KPIs to help you understand where your team's time is being spent and where they may need extra assistance. Utilising automation can provide insight into areas where workflows may need to be adjusted, which tasks may be consuming too much time, and which tasks could likely be moved into self-service.
5.    Collaborate across departments
ITSM tools allow several departments in your school to work in one tool, making it easier to pass on tasks and share important knowledge. With all departments on the same page, your services will become easier to manage. And your end users? They'll be grateful that they can turn to a single point of contact with their questions.
With fewer repetitive tasks, simpler administration, and improved execution of self-serve capabilities, implementing ITSM automation can provide relief to an overworked service desk and can help your team stay on track – allowing educational institutions of all sizes to provide the best IT experience for their students, faculty, and staff.