Marpai, Inc
., a deep learning technology company transforming third-party administration in the self-funded health insurance market, is establishing a center of excellence in the education  market to provide premium health plan services to school districts across the country. Recently, Marpai began serving four school districts in Texas, representing 39 schools, including Region 14 Education Service Center, Abilene Independent School District, Crowley Independent School District, and Pearland Independent School District.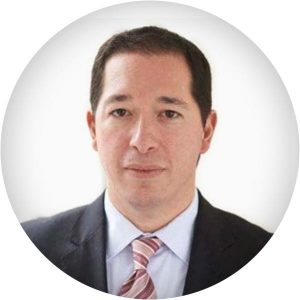 "School systems want to provide the best healthcare for their members and also deliver great value," said Edmundo Gonzalez, CEO of Marpai. "We believe that our technology can make it easier for educators and their families to avoid costly health events, access top quality care and maintain annual exams which make for healthier members and a better health plan bottom line. We are committed to working with unions and brokers to serve more school systems around the country, as our educators deserve this kind of premium healthcare experience."
Synolo, a leading provider of benefit plans for the education market, and the U.S. Employee Benefits Services Group (USEBSG) worked together with Marpai to bring Marpai to Texas educators. "We believe that Marpai's proactive approach to healthcare mirrors Texas schools' commitment to providing the best healthcare options to ensure employees and their families remain healthy," said Dan Robinson, President and CEO of Synolo. "Marpai's technology platform points members to top quality providers and affordable healthcare services in their area which can make a real difference, especially when someone needs to find a new doctor."
Marpai is an AI-powered TPA (third party administrator) alternative serving self-funded health plans with premium services that can help to drive member health up and health plan costs down. Marpai uses proprietary deep learning models to help predict near-term health states so members can work with clinical care guides to prevent or reduce costly events. Marpai also guides members to in-network providers (ranked in the top 10 percent based on quality), offers onscreen telehealth, and delivers appointment reminders that keep members on track for annual exams, screenings and vaccinations.
"We chose Marpai for the Texas school districts because we believe that it provides the support people need to get ahead of health issues, avoid big medical bills and stay healthy," said Rick Niles, Texas Managing Director at U.S. Employee Benefits Services Group (USEBSG). "These school districts now have the ability to access to the best healthcare available, and it ends up costing everyone less."