Response from Heather Paunet, vice president of product management at Untangle, a provider of network security for small-to-medium businesses (SMBs), including educational entities.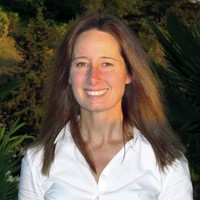 What's the most important IT solution that must be implemented now across your district/college/university (despite budget limitations)?
Districts, colleges, and universities should highly consider investing in a multi-layered unified threat management solution to protect their network. With the increase in BYOD devices on campus, it is essential to create layered network security, and provide separate networks.
Separate networks will allow only authorized users access to personal data within the now segregated administrative network. Student and third-party vendors can still access the internet on the common network, but are limited with zero access to other content sensitive information such as social security numbers, payment information, or confidential records on the administrative network. 
Using this layered approach is extremely important for students, allowing them to be protected from accessing inappropriate content, and their behavior can be monitored, flagging anything that may require an intervention for their well being. For example, being able to know if students are searching for "bullying" or "self harm" can ensure that students are given extra help, support and advice that they may need to get them back on track.
In a perfect world and with a blank check, what IT investment would you make to support your current educational entity?
A robust next-generation firewall to protect the gateway from malware, spam, viruses and phishing while allowing web content filtering, application control, and bandwidth management to monitor student, staff, and faculty access and ensure student safety, and student well being on campus.