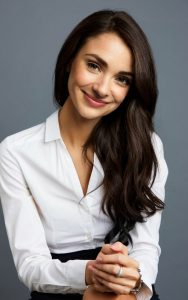 Shannon Flynn is a freelance blogger who covers education technologies, cybersecurity and IoT topics. You can follow Shannon on Muck Rack or Medium to read more of her articles.
Prior to COVID-19, a mere 34% of schools were offering fully online classes and only 2% of American students were participating in them. However, during the pandemic, 69% of parents said that their kids were receiving hybrid or fully online instruction.
This massive shift to online education happened within a matter of weeks at many schools while others made the transition in just a few days. The rapid adjustment left thousands of teachers struggling to create virtual lesson plans, as most schools were ill-equipped for such a sudden, drastic change.
Now, more than a year has passed and some teachers still feel unprepared for the coming school year.
The Virtual Dilemma
Online classes have come with their fair share of benefits, including personalized instruction, flexible learning schedules and increased access to Advanced Placement classes, electives and more. However, many teachers received little to no training in regard to teaching online classes, so students aren't able to reap all of these amazing benefits.
A lack of training also means that teachers don't have the tools or knowledge to create online lesson plans and deliver material in an engaging way. Subsequently, students are bound to struggle to comprehend and remember the material. Ultimately, their letter grades and ACT and SAT scores will reflect this disconnect.
Many students lack access to computers and the internet at home, too. This disparity is most common among minority populations and low-income families. Last year, 7% to 8% of households with students had little to no access to computers or the internet, making remote learning impossible for millions of kids. While educators are working to improve access by providing free laptops and hotspots, they have a long way to go before everyone has an equal opportunity to receive a virtual education.