By Wayne Dorris, CISSP, business development manager, cybersecurity, Axis Communications, Inc.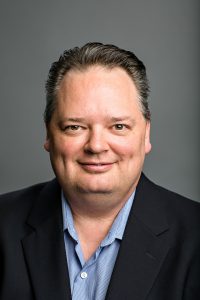 What does "security" mean in the context of a school? Until recently, the first things that came to mind were probably physical security technologies like surveillance cameras, metal detectors, access control stations, and even just good old fashioned locks.
But the recent COVID-19 crisis has changed that: because of the nationwide shift toward remote learning that the pandemic has prompted, schools have been forced to reevaluate their cybersecurity policies and requirements as they work to keep their data safe amid increased reliance on videoconferencing, learning management portals, and other online educational tools.
Distance Learning Tools in the Spotlight
One of the first security concerns to gain public attention was the vulnerability of the web's most popular videoconferencing tools. Zoom, in particular, gained notoriety for the problem of "Zoom Bombing," where random individuals would be able to drop into meetings run by others without being invited.
With much of the population working from home and relying on remote web conferencing tools, Zoom saw a massive spike in daily users, 10 million in December 2019 to 200 million in March 2020—a dramatic increase that put the previously small problem of Zoom Bombing into the public eye.
Zoom has, fortunately, implemented additional security controls specifically designed to combat Zoom Bombing, but these controls are optional and must be selected by the user. This underscores the need for effective training.
It isn't fair to pick on Zoom, of course—in fact, Zoom's problems highlight one of the biggest struggles facing both schools and businesses specializing in remote learning tools. Such a massive spike in remote users over a short period of time means that IT departments lacked the time to evaluate the security controls for remote learning products, and the makers of those products may not have had time to refine those controls for such heavy use.
Learning management systems (LMS) are a great example of this. Used to store grades and enable students to remotely turn in homework, LMS have long been a convenient tool for schools; however, they have generally had the benefit of operating within the safety of the school's network. And although a bored student might occasionally attempt to hack their grades, LMS platforms have generally not been in the crosshairs for cyberattackers.