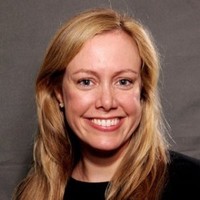 Response from Louisa Childs, head of school, Dwight Global.
We've used an array of technologies over the years to meet our students' needs, regularly incorporating feedback from students, parents, and educators along the way. We're confident that online education can not only help students thrive, especially during challenging times, but can also be even more effective in certain circumstances.
The support and flexibility of parents and families is crucial to an online school's success. That means, teachers should strive to make sure parents feel included just as much as students, and that their ideas on how to incorporate more real-world learning into their child's education are encouraged.
The platforms we use at Dwight enable students to experience classes in the same way brick-and-mortar students do. For example, in language classes, we use Miro, a robust virtual white board tool, to create appealing visual materials for students. Our math teachers use another tool, Aww, which is also a whiteboard, to solve equations 'on the board' just as a teacher would in a physical classroom.
Just like brick-and-mortar schools, online schools can't use a one-size-fits-all approach. To be successful, teachers must use different technologies for different age groups and skill sets.
Ultimately, even though education is facing a massive shift right now, our students' core educational needs are the same: students need consistency and access to materials and technologies that engage them and help them empathize with each other. They need to know their voice matters.