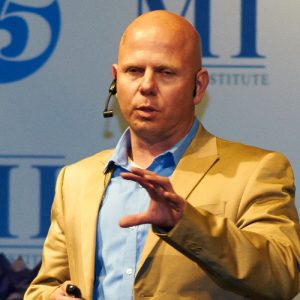 Responses by Dr. Yair Shapira, CEO and founder, AmplioSpeech.
What did school-based speech-language therapy look like before COVID-19?
More than 10% of all students suffer from speech-language deficits, and require therapy at some point during their K-12 journey. Until recently, most K-12 schools relied on in-person speech language therapy sessions with Speech-Language Pathologists (SLPs) hired and trained within the school district. Students would meet either individually or in small groups for face-to-face instruction and SLPs would track and measure progress using their subjective judgement; however, this can often lead to an inconsistent picture of students' progress and performance.
These school-based SLPs often do not have access to speech-language-specific technologies, but instead utilize the district's existing resources and the same technologies adopted in traditional classrooms. School-based speech-language therapy has always lagged behind traditional education when it comes to technological adoption, and there hasn't been a widespread push by school districts to introduce novel technologies and platforms for speech-language students.
How has the pandemic changed the way schools approach speech-language services?
With the recent shift toward online learning caused by COVID-19, K-12 districts are now turning to speech language technologies and platforms such as AmplioSpeech to fill technology and organizational gaps in their speech-language services.
AmplioSpeech is a leading digital speech-language therapy provider that equips SLPs and their students with an AI-based platform for online and onsite therapy, to accelerate students' progress, reduce SLPs workload, boost IEP compliance and automate documentation. The platform includes a library of smart and engaging practice materials and tools for self-monitoring, measurement, assignment completion, and more. Additionally, AmplioSpeech empowers SLPs to become intervention leaders and clinical decision-makers.
Speech-language students require targeted solutions to continue their progress in the shift to online learning, and are often ill-served by general-purpose services such as Zoom or Microsoft Teams. In a current example, AmplioSpeech's recent partnership with the Texas Education Agency has allowed SLPs across more than 100 Texas school systems to better service more than 10,000 speech-language students in the state while they stay home.